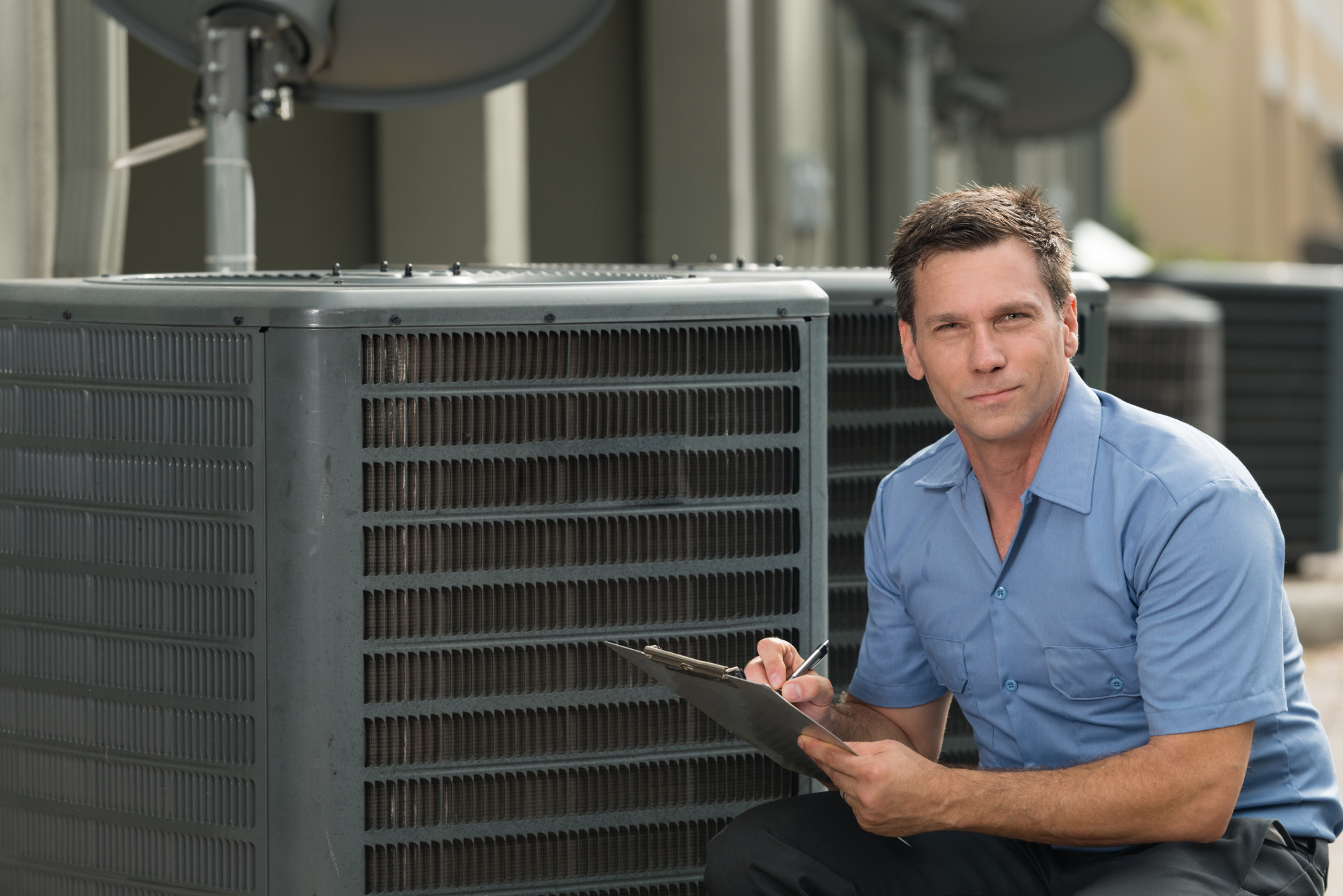 HVAC (heating, ventilation, and air conditioning) systems are an essential part of modern homes and play an important role all year round. They are responsible for the regulation of airflow, heat, air conditioning, and ventilation within a property and help to control the climate. HVAC professionals are an important part of keeping them running smoothly.
While dependent on the brand, level of maintenance, usage, and other factors, the average lifespan for an HVAC is 15 to 25 years. Your choice of HVAC professional to install, repair, and service your system will also play an important role in its lifespan, efficiency, and performance.
Here at FurnacePrices.ca, we are dedicated to helping Canadian homeowners to make informed decisions when upgrading or repairing their HVAC systems. In this blog post, we will highlight 6 important questions that you should ask before hiring an HVAC contractor.
Hiring experienced and reliable HVAC contractors helps to ensure that your HVAC system will perform optimally and will be less prone to unexpected and frustrating breakdowns. Let's get started.
1. May I See Your HVAC Contractor's License?
In Canada, HVAC contractors have a requirement to be fully certified by a reliable training organisation. While this is the case, the reality is that there are contractors working in Canada today without the necessary license.
Whether you are hiring a contractor for installation, repair, or service works, it is essential that you see proof of their relevant license. Not only is it the law to have a license, but it is also a sign that the contractor is qualified and competent within their work.
You should never consider hiring an HVAC company that is not willing to show proof of licensure.
2. May I See Details of Your Liability Insurance?
Liability insurance provides coverage that protects contractors as well as third-party hires in the case of mistakes and errors made while working on a project. If you hire a contractor that lacks proper insurance, you run the risk of being liable for any issues during the project. These may include property damage and on-the-job injuries.
When you hire a contractor that has the appropriate liability insurance, you will be able to rest assured that their insurance assumes the covered risks. As with the above point, never hire a contractor that is unwilling to discuss their insurance coverage.
3. May I See a List of References?
Checking the references of an HVAC contractor is another important step before hiring. It is a useful method of ensuring that your chosen contractor will be able to get the job done and has the necessary experience and ability. By talking to other homeowners, you will be able to feel more confident in choosing a contractor.
Questions that you should ask references include:
What work did the contractor perform?
Did they provide a clear estimate that explained the cost?
Did they stay on budget? (if not, why not?)
Did they prepare and show you a work schedule?
Were they punctual in their work?
Were there any delays? (if so, why?)
Were they communicative and open to answering questions?
Would you hire them again?
Ultimately, the last question is what really matters. If a past client is sufficiently happy with their level of work and would be happy to hire them again, that is a positive sign. If they wouldn't, this could be a major red flag.
4. Can I Have Your Opinion?
HVAC systems can be complicated and for people who are not experts, it can be difficult to understand the nature and extent of the issue when it comes to repairs. By asking for their opinion on what is actually wrong with your current HVAC system, you will also be able to gauge their level of expertise and credibility.
They will then be able to advise you on the most appropriate next step. This could be to repair the existing system or purchase a new system. In the case of a new system, they will be able to advise on the best option for your home depending on size, usage, budget, and other factors.
5. What Brands Do You Recommend, And Why?
If you are opting for a new HVAC system, it can be tricky to know which brand to choose. One helpful feature here is the SEER rating, which stands for seasonal energy efficiency ratio, which applies to air conditioning systems. In simple terms, the higher an HVAC system's SEER rating, the more efficient it will be.
Common SEER ratings for air conditioners in Canada are between 13 and 20 SEER, although higher-end models common in warmer climates can go upwards of 26 SEER.
Furnaces meanwhile have an AFUE or Annual Fuel Utilization Efficiency rating. In Canada, modern furnaces will typically be in the 95% to 99% AFUE, although older models may be as low as 80 AFUE or lower.
HVAC companies will have their preferred brands and will be able to advise on which one is more suitable for your home.
Browse our Top Rated Furnaces and Top Rated Central Air Conditioners.
6. How Soon Can You Start Work?
Many HVAC companies are available for 24/7 emergency repair, which may be preferable to you given the importance of HVAC systems to homes.
If you are not in need of emergency work, it's still important to have your chosen contractor commit to a set schedule. You may wish to draw up a written contract that outlines the start date and expected completion time, as well as other details about the project.
Keep in mind that availability often fluctuates throughout the year based on seasonal demand and other factors, like the current supply chain issues that may affect the availability of various HVAC system parts and units.
Find the Right HVAC Professional for Your Project
The above questions will help you to find a reliable and expert HVAC professional that you can trust. That is also our goal at FurnacePrices.ca. We are dedicated to helping Canadians to shop with peace of mind and save money when hiring HVAC contractors.
Thankfully, we've already done the tedious and time-consuming work of researching and vetting trustworthy contractors for you, with our Canadian HVAC Certification program. We check and verify over 15 different criteria, including licenses, insurance, and work history from verified customers!
More than 1 million people in Canada trust us every year when upgrading their home's HVAC system. We help to take the confusion out of HVAC repair, installation, and maintenance.
Click here to compare quotes from certified local HVAC contractors in your area.
Get Quotes
How soon are you looking to buy?*