Published
KeepRite Ion 95 G95CSU Review
AFUE:

Up to 95 percent

ENERGY STAR ®:

Yes

Burner Type:

Single-stage

Blower Type:

Variable-speed ECM

Shop smarter with our proprietary grades!

In order to help homeowners shop for furnaces and air conditioners, we developed our own proprietary algorithms which weigh a range of criteria and factors to provide an easy-to-compare grade (e.g. B-, A+, etc).

Warranty Grade: It can be difficult to know which brands and models offer the best warranty coverage, particularly because a lot of the key details are hidden in dense warranty documents filled with hard to understand legalese. Thankfully for you, we've carefully studied them and created this grading system to account for things like the length AND quality of their guarantee, coverage restrictions and more!

Overall Grade: This grade weighs key factors like efficiency, ENERGY STAR certification, comfort, noise level (for A/Cs), our warranty grade, and more.

Get instant access by creating a FREE account in seconds! (Plus get all these extra benefits)

Or Log In here

Price:

$3,500 to $5,500

BTU Output:

60,000 to 100,000
Are you in the market for a new gas furnace and considering KeepRite? If so, then the ultra-low nitrogen oxide emissions Ion 95 G95CSU could be a great fit for some Canadian homeowners.
This Ion 95 model review will help you determine if this furnace checks all your boxes for a furnace upgrade. We'll discuss its efficiency rating, key features, price range, warranty certificate, and design elements.
And to make sure you're absolutely positive about your choice, we'll also compare the Ion 95 to three other KeepRite furnaces based on price, features, and tier. That way, you can see what else is available and how the Ion 95 stacks up against other models.
The KeepRite Ion 95 G95CSU in a Nutshell
Average Price (with installation): $3,500 to $5,500
Top Features
Great warranty
Quiet operation
Ultra-low NOx emissions
Efficient and quiet variable-speed blower motor
ECM blower motor is superior to traditional blowers and requires less maintenance
Reasonably budget-friendly
Durable stainless steel primary heat exchanger
Compatible with the Ion™ System Control that gives you Wi-Fi remote access to the system
Reliable performance
The Bottom Line
The Ion 95 is a high-efficiency gas furnace with an AFUE of 95 percent. The energy efficiency rating means you'll save plenty on energy bills compared to an older and less efficient model.
This is an ultra-low NOx furnace, so it's a sound choice for the environment and suitable for places with strict air quality standards.
Another great thing about the Ion 95 is the variable-speed blower motor because it's quiet, efficient, and great at managing humidity.
However, the Ion 95 only has a single-stage gas valve. Furnaces with single-stage operation perform best in milder climates or smaller homes. The variable-speed blower motor will help to distribute heat more evenly throughout your house, but if you live in a large home or particularly cold part of Canada, then this furnace simply might not be up to the job.
In Depth Review
KeepRite Ion 95 G95CSU Product Specifications
AFUE: 95 percent
Burner type: Single-stage
Blower type: Variable-speed ECM
ENERGY STAR certified: Yes
Heating capacity: 60,000 to 100,000 BTUs
Features Overview
KeepRite takes comfort seriously, and that's why they equip their furnaces with numerous sound-reducing features. For example, the Ion 95 has a fully insulated cabinet that both reduces noise and improves heat transfer, and the blower and inducer motor are soft-mounted with special gaskets.
While the Ion 95 doesn't have a ton of novel or cool technologies, there are some additional features you can unlock if you pair this furnace with KeepRite's premium smart thermostat, the Ion System Control.
Here's what you can do with this smart thermostat technology: adjust temperature, humidity, ventilation, and even energy management settings from anywhere. The thermostat also lets you program schedules for seven days, and that includes having separate modes for home, sleep, and away.
Plus, the thermostat can give you access to diagnostics that could make maintenance faster and easier and ensure lasting performance.
Get Quotes
How soon are you looking to buy?*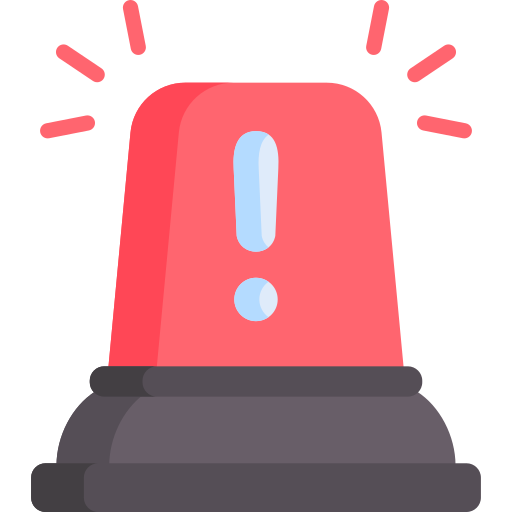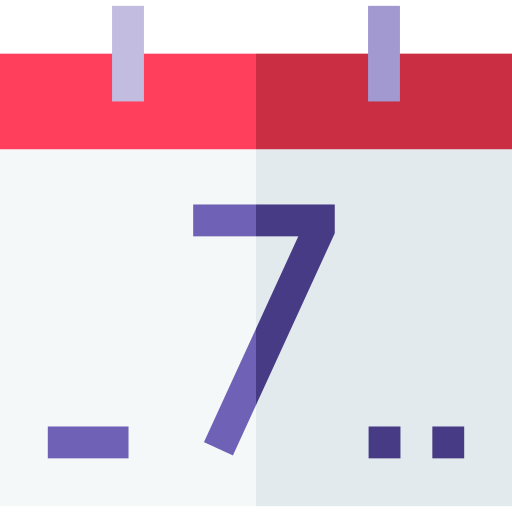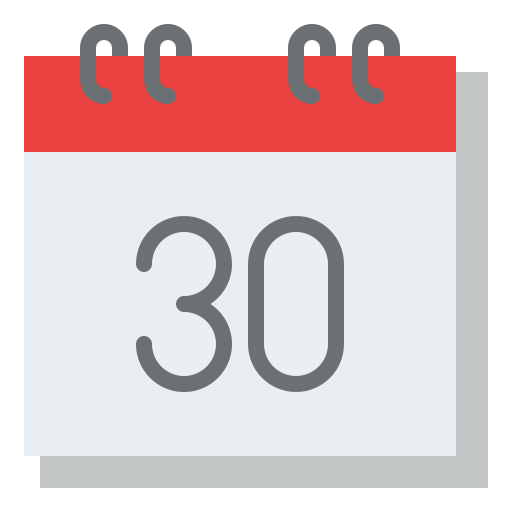 Other Key Features
The silicon nitride ignitor is durable, reliable, and doesn't waste fuel like a pilot light
Upflow and horizontal installation options
Dual fuel compatible: can be integrated with an electric heat pump to increase energy savings
Ready to be paired with humidifiers and air purifiers
The cabinet is equipped with a tight-fitting door latch for less heat loss
Induced draft combustion motor is quiet and variable-speed
Standard safety features, including a high temperature limit control that stops the unit from overheating
Not propane convertible
Equipped with a constant airflow ECM blower motor
Cabinet is made of solid, pre-painted steel
Warranty Information
The Ion 95 is backed by a good warranty that's comparable to or better than most on the market. The protection this furnace comes with includes:
A lifetime heat exchanger limited warranty
A 10-year parts warranty
A five-year No Hassle Replacement™ warranty
If you're familiar with unit replacement warranties, then you'll understand the No Hassle Replacement warranty: if the heat exchanger fails during the coverage period, then KeepRite will provide you with a new furnace.
Although the warranty protection for the Ion 95 isn't quite as good as some of KeepRite's other premium units, the coverage is still good compared to a lot of other brands.
Be sure to read through the warranty certificate. The full warranty will only apply in residential applications with timely registration (within 90 days of installation.) You'll need to provide your contact details, the HVAC installer's information, and the serial and model number of the furnace.
Comparable Models by KeepRite
Model Comparison by Price: Ion 95 versus Performance Series 92 N92ESN
The Ion 95 isn't KeepRite's priciest furnace, but the Performance Series 92 N92ESN is their cheapest. On average, it will cost somewhere between $3,000 and $4,500 to buy and install the Performance 92.
The Performance 92 is a single-stage gas furnace like the Ion 95, but it only has a fixed-speed blower, meaning it only has one airflow speed. It also has a lower 92 percent AFUE. In 2019, the Canadian government said that high-efficiency models must have an efficiency rating of at least 95 percent.
This is largely because 92 percent simply isn't efficient enough for Canadian winters. This means the Performance 92 likely wouldn't be able to keep your home warm enough, and you'd spend an arm and a leg on heating bills.
The entry-level model does have some appealing features, like dual fuel compatibility, but it also has a shorter 20-year heat exchanger warranty.
Model Comparison by Features: Ion 95 versus QuietComfort 96 G96VTN
The G96VTN is part of KeepRite's mid-range QuietComfort series. However, it has some desirable features that the premium-tier model doesn't, and it falls into a similar price range and has the same warranty protection.
The main benefit of the QuietComfort 96 is that it has two-stage operation for better temperature control, more powerful heating capabilities, and lower heating bills.
Two-stage gas furnaces are generally quieter and more efficient than single-stage models, and the QuietComfort 96 has an AFUE of 96 percent.
Moreover, two-stage furnaces with variable-speed blower motors are very powerful and excellent at providing even and consistent temperatures throughout the house, even larger homes.
The one thing the Ion 95 has that the QuietComfort 96 doesn't is ultra-low NOx emissions.
Model Comparison by Tier: Ion 95 versus Ion 98 G97CMN
The Ion 98 G97CMN is KeepRite's top-of-the-line furnace. It's their most expensive and most sophisticated unit, and it has the most features and best design elements.
Although the Ion 98 will cost a bit more, and you won't get the ultra-low NOx emissions, there are several benefits to the premier unit.
For starters, it has a modulating burner that can make incremental changes to the heat output. As a result, it's more efficient—it has an AFUE of 98 percent—it's quieter, it eliminates hot and cold spots better, and it will have no trouble keeping your home warm, even a large house in frigid weather.
The Ion 98 also has a secondary heat exchanger that makes it more efficient, and it has a specially designed primary heat exchanger that's made to last longer.
Finally, the top-tier model has a longer 10-year No Hassle Replacement warranty.
Get Quotes
How soon are you looking to buy?*