When it comes time for you to upgrade your home cooling system, this in-depth KeepRite ductless review details everything you need to know about ductless mini-splits from KeepRite, including the different models available, average pricing, warranty details, and more.
KeepRite is a major name in home heating and cooling, and they've been a trusted brand in Canadian homes for 50 years. Their products include furnaces, central air conditioners, and ductless mini-split air conditioning systems, which are perfect for homes that don't have existing ductwork.
Ductless Mini-Splits, Explained
Many people are familiar with the central air conditioning systems that blow cooled air around the house via a series of ducts and vents. But what happens when your home isn't equipped with this ductwork? Does that mean you'll forever have to deal with the heat of the summer without any relief from air conditioning?
The good news is that you can have a ductless home (if you have boiler or radiator heating for instance) and still take advantage of air conditioning, and the answer is ductless mini-split systems.
These systems are comprised of two components, the outdoor compressor and condenser, and one or more indoor air handling units that distribute cold air throughout your house. See our Ductless Systems Buyer Guide for more information.
KeepRite has a large selection of indoor and outdoor models available, and that's what you'll learn about here.
KeepRite Heat Pumps
Most of the outdoor units available in KeepRite's ductless mini-split line are actually heat pumps, which means they can cool your home in summer and also heat it in winter. This is ideal if you're looking to upgrade your heating and cooling system at the same time and don't want to spend extra on a separate heating unit.
With a KeepRite heat pump, you can use the same indoor and outdoor components all year round for all your heating and cooling needs.
---
Get FREE Quotes from Certified Local Contractors!
---
Get Quotes
How soon are you looking to buy?*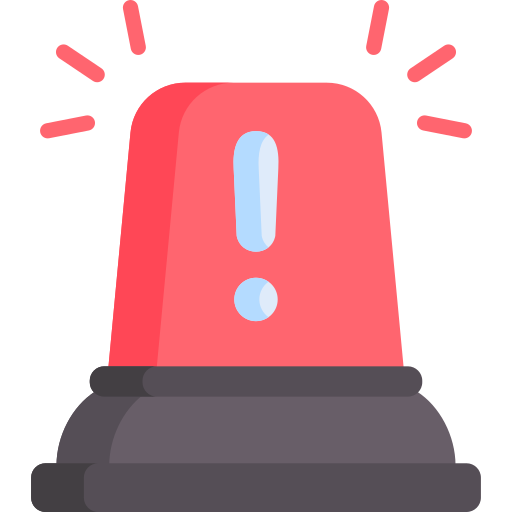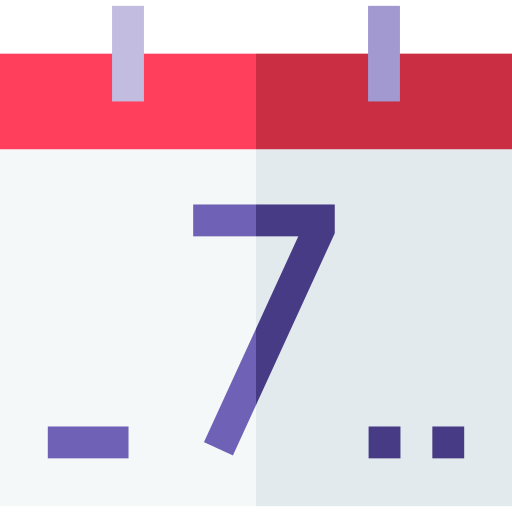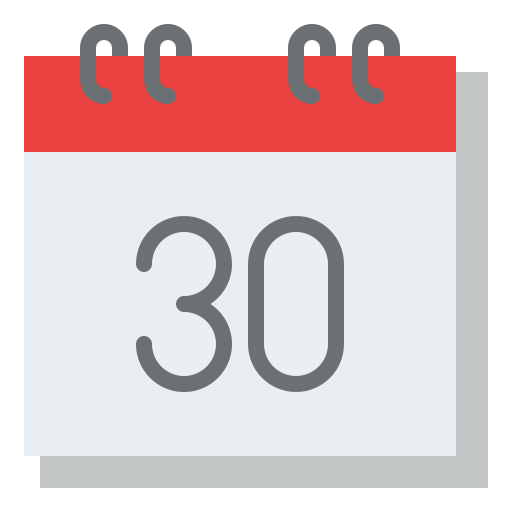 KeepRite Ductless Air Conditioners, At a Glance
What's good: One of the best things about the KeepRite brand is that they offer quality and durable ductless systems at an affordable price. Plus, many of their outdoor units are high efficiency and have ENERGY STAR® certification, so you can save money on the purchase price compared to a more expensive brand, and save money on your energy bills. KeepRite ductless systems include a range of models for both indoor and outdoor units, all of which are designed for quiet and lasting operation.
What could be improved: Although KeepRite has a lot of models to choose from, there isn't all that much difference between them in terms of style and features. For example, most of their indoor units are wall-mounted, but the company doesn't offer the same selection when it comes to concealed, floor-mounted, and ceiling units.
Furthermore, most of the outdoor units are heat pumps, which may not be powerful enough for heating if you live in a cool climate that experiences cold winters. Although this is a concern for virtually all heat pumps, not just KeepRite models.
The bottom line: KeepRite ductless mini-split air conditioners are economical and generally reliable, and they're backed by a great warranty that will protect you in the event of a parts failure or malfunction.
Even though KeepRite doesn't have a huge selection of styles and features, you can still find a dependable and high-quality ductless system that will keep your home comfortable all summer long.
General Price Range for KeepRite Ductless Air Conditioners
The average base price range for a KeepRite ductless mini-split air conditioner is between $3,000 and $6,500 (installation included). This will increase due to various factors like the particular model, how many heads (inside units) are being installed, among other things.
You may be able to get a better price if you shop around, look for deals and sales, and check for potential rebates that might be available through the government, energy programs, or the manufacturer.
At the same time, you might have to pay more for your system depending on the size and cooling output, the specific model, where you live, how simple the unit is to install, and other factors as well.
KeepRite Ductless Air Conditioner Options
ProComfort Deluxe Series
The ProComfort Deluxe models are KeepRite's top-of-the-line mini-splits, and this series includes one heat pump model and one wall-mounted indoor unit. The outdoor unit in this line is by far the most efficient and quietest in KeepRite's line, with a whopping 40 SEER rating and a decibel rating as low as 55. This is thanks in part to the variable-speed inverter compressor, which is also great for controlling humidity and maintaining a consistent temperature.
ProComfort Deluxe mini-splits are available in both single and multi zone models, and are equipped with KeepRite's most sophisticated technological features.
ProComfort Series
KeepRite's mid-range ProComfort Series has the most selection in terms of styles and models. This series includes a high-efficiency single-zone heat pump and a high-efficiency multi-zone heat pump that can accommodate between two and five zones.
There are also three indoor units to choose from, which all boast quiet operation, multiple standard modes, bonus modes like sleep and ECO, and multiple-speed fans for increased comfort.
With the indoor models, some are wall-mounted, one is a ceiling unit, and one gives you the option between wall and ceiling installation.
Performance Series
Mini-splits in KeepRite's Performance series are the most affordable ductless air conditioners the company offers. For the outdoor units, you have the choice between a 17.6-SEER heat pump and a 17-SEER air conditioner, both of which have been designed for quiet and reliable performance.
The indoor models are wall-mounted units with multiple modes, four-speed fans, and additional features like refrigerant leakage detection and high-temperature protection that prevents damage to the condenser.
KeepRite Mini-Split System Model Comparison
ProComfort
| ProComfort Deluxe DLCPRA | ProComfort Deluxe DLFPHA |
| --- | --- |
| SEER: 40 | Decibel rating: 29 |
| Compressor type: Variable-speed inverter | ENERGY STAR rated? No |
| ENERGY STAR rated? Yes | Mount: High wall |
| Decibel rating: 55 | Unit: Indoor |
| Zone: Single or multi | |
| Unit: Outdoor heat pump | |
ProComfort Deluxe
| ProComfort Deluxe DLCPRA | ProComfort Deluxe DLFPHA |
| --- | --- |
| SEER: 40 | Decibel rating: 29 |
| Compressor type: Variable-speed inverter | ENERGY STAR rated? No |
| ENERGY STAR rated? Yes | Mount: High wall |
| Decibel rating: 55 | Unit: Indoor |
| Zone: Single or multi | |
| Unit: Outdoor heat pump | |
Performance
| Performance DLCERAH | Performance DLCERAA | Performance DLFEHAH |
| --- | --- | --- |
| SEER: 17.6 | SEER: 17 | Decibel rating: 25 |
| Compressor type: Inverter | Compressor type: Inverter | ENERGY STAR rated? No |
| ENERGY STAR rated? No | ENERGY STAR rated? No | Mount: High wall |
| Decibel rating: 52 | Decibel rating: 52 | Unit: Indoor |
| Zone: Single | Zone: Single | |
| Unit: Outdoor heat pump | Unit: Outdoor air conditioner | |
| | | |
| Performance DLFEHAA | | |
| Decibel rating: 25 | | |
| ENERGY STAR rated? No | | |
| Mount: High wall | | |
| Unit: Indoor | | |
Top Ductless System Features from KeepRite
Follow Me
Follow Me is a unique technology that uses a handheld remote to determine an accurate temperature reading where you are and make adjustments as necessary. With this technology, you can move around the house with ease and the handheld remote will ensure every room is always at the perfect temperature.
For example, if you go into a darker room that's always cooler than the rest of the house, the remote will communicate with the system and tell it to reduce the cooling output so you don't freeze.
ECO Mode
ECO mode is an energy-efficiency mode that will ensure your cooling system is operating at the most efficient level to keep you cool and save you money.
Occupancy Sensor
The Occupancy Sensor uses a special sensor to determine if a room is empty or occupied, and will put the system into an energy-saving mode by adjusting the temperature in a room that's unoccupied.
Important Warranty Information
Every KeepRite ductless mini-split is backed by the same great 10-year parts limited warranty. This includes indoor and outdoor units in their Performance, ProComfort, and ProComfort Deluxe series. To be eligible for the 10-year terms, you must register your unit within 90 days of installation, otherwise the warranty will expire after just five years.
About KeepRite
The KeepRite brand has been around for over 50 years, and they've been part of the International Comfort Products group since the early 1980s. In Canada, KeepRite has a reputation for manufacturing quality, durable, and reliable heating and cooling products, and they back their furnaces and air conditioners with a great warranty. They also make high-efficiency ductless mini-splits that are available at an affordable price, so you can upgrade to a more energy-smart cooling system that will save you money month after month.
---
Get FREE Quotes from Certified Local Contractors!
---
Get Quotes
How soon are you looking to buy?*