This article helps Winnipeg homeowners with all their HVAC needs, including finding an HVAC contractor, common furnace and air conditioner issues and how to fix them, troubleshooting basic repairs and maintenance, what services an HVAC company will offer, what to expect during HVAC repairs and emergency service, and how to decide if you should repair or replace your furnace or air conditioner.
Average Hourly Rate for HVAC Service Call in Winnipeg: $75 – $150 per hour
Related Guides You May Find Helpful
Our Recommended Emergency HVAC Service Providers in Winnipeg
Get fast help diagnosing and repairing your broken down or malfunctioning heating & cooling system from our trusted local HVAC partners.

Proudly serving the Winnipeg area
About Blizzard Heating:
Established, with a great track record
Amazing feedback from verified customers
Fully licensed, bonded, and insured
Experienced and well-trained staff
24-hour emergency service
Current Promo
1. Buy a LENNOX Signature Series SLP99v and receive a free Icomfort S30 at NO extra cost!!!
2. Bundle a LENNOX Elite Furnace and Air Conditioner and get an INSTANT $500 Gas Card.
3. Buy any LENNOX Furnace or A/C and get 10yr Parts and 2yrs extra Labour Warranty for free!!
4. On All Purchases No Payments No Interest for 3 Months.
Proudly serving the Winnipeg area
About Fair Service Heating:
Established, with a great track record
Amazing feedback from verified customers
Fully licensed, bonded, and insured
Experienced and well-trained staff
24-hour emergency service
Current Promo
Hi-Efficiency Furnace starting at $3750 or 5% discount for Furnace + AC package.
Only one discount applys
What to Look for in a Winnipeg Repair Contractor
Finding an HVAC contractor when you need maintenance or repairs is more in-depth than just Googling local companies and scheduling an appointment with whichever one answers the phone. The right company will have certain qualifications, make you feel comfortable, have great customer service, and always be available when you need help.
To make things easier for you, we created an independent HVAC contractor certification program that will help you find a dependable and qualified contractor near you. When we vet HVAC companies for the program, we look for things like:
Technician training and certification
Licensing and insurance
Quality reputation
Long history in the community
Experience
Range of services
Fair and transparent quoting process
What to Expect When You Request HVAC Services
Are you a new homeowner looking for HVAC services for the first time? Not sure what to expect or what the process will look like? Here's what you can expect from the experience:
First, you'll choose the HVAC company you want to use.
When you give them a call, they'll ask questions about what maintenance you need or what problems you're experiencing. They'll also ask questions about your system, like the age, make and model, and maybe even where it's located.
By the end of that first call, you'll probably have an appointment set for when a technician will come by.
When the technician arrives, he or she will ask to see the unit, and will perform any maintenance required. If there's a problem with the unit, the technician will diagnose it and repair it if possible.
Otherwise, special tools or parts might have to be ordered, and the technician will schedule a time for a return visit to complete the repair.
In the event that you need to replace your furnace or air conditioner, the technician will be able to help you determine what you want and need in terms of size, efficiency, and technologies.
All across the country, Winnipeg is known for its arctic-like winters, and that means it's critical for homeowners to learn how to properly maintain and care for their heating systems. When your furnace is in good working order, it will keep your family warm and safe, cost less to operate, and require fewer repairs.
But the warm summers in Winnipeg also mean that most homeowners have air conditioners to maintain, and they also require regular service.
With proper maintenance, your cooling system will keep your house comfortable without you having to spend too much on energy bills, and you could get a longer life from your air conditioner.
Average Repair Costs for Major HVAC Components
Budgeting for HVAC repairs can help you ensure you've got the money to address problems when they crop up. There are plenty of factors that will influence the cost of repairs or part replacements, including where you live, and the make, model, and age of your furnace or air conditioner.
Here are the average prices for some of the most common HVAC repairs, based on the parts involved:
| Furnace or Air Conditioner | Components | Average Cost |
| --- | --- | --- |
| Furnace | Motor or heat exchanger | $1,200 to $2,400 |
| Furnace | Thermostat, circuit board, or blower fan | $125 to $650 |
| Furnace | Thermostat, ignitor, or flame sensor | $80 to $300 |
| Furnace | Annual inspection | $150 to $250 |
| Furnace | Burner or gas valve | $115 to $470 |
| Air Conditioner | Compressor | $1,300 to $2,300 |
| Air Conditioner | Fan motor or condenser coil | $400 to $2,900 |
| Air Conditioner | Refrigerant, drain pan, condenser fan, condensate pump, or circuit board | $100 to $750 |
| Air Conditioner | Annual inspection | $200 to $300 |
| Air Conditioner | Fuses, circuit breaker, or condensate drain line flush | $75 to $290 |
Get Quotes
How soon are you looking to buy?*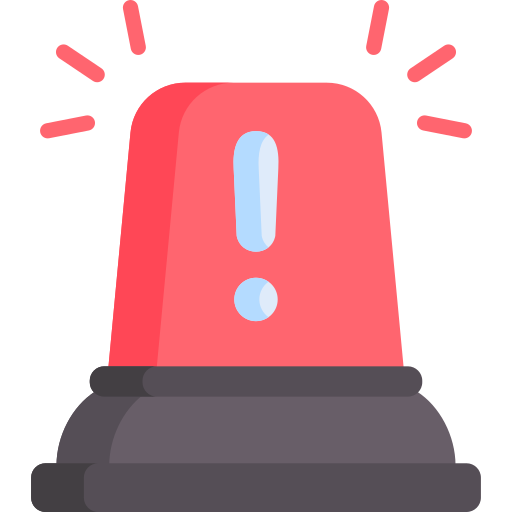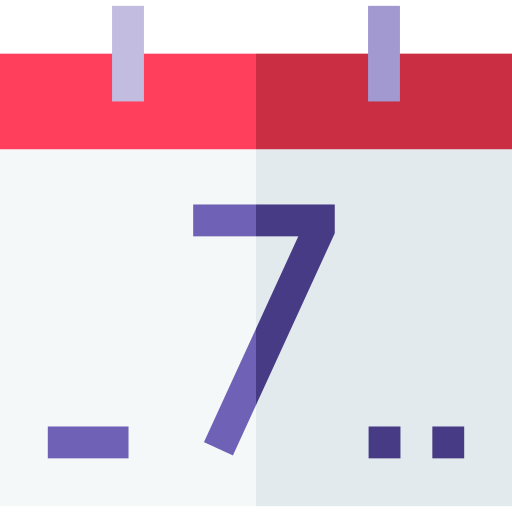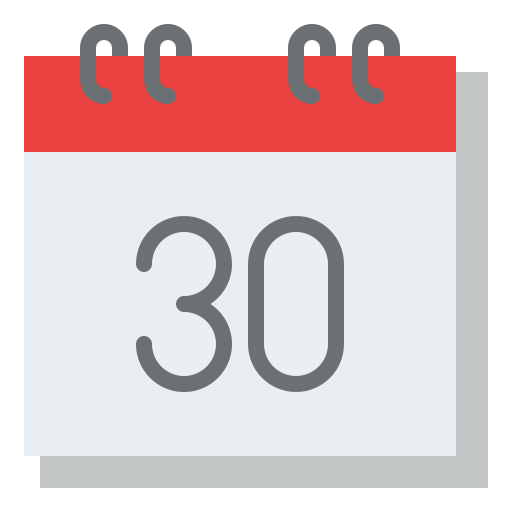 HVAC System Maintenance & Troubleshooting Common Issues
Why is HVAC Maintenance Important?
Your furnace and air conditioner are just like your car: if you don't change the oil and take it in for regular service, then you'll likely experience more breakdowns, you might not get as many kilometres out of the vehicle, and the car won't be as efficient.
When you maintain your furnace and air conditioner, the same principles apply. Regular service will help you get a longer life from the unit, get better efficiency and performance, and you probably won't have to pay as much for repairs over the years.
There are lots of HVAC repairs that you should leave to a qualified technician, but there are also some that you can troubleshoot yourself. Here's a list of common problems, their symptoms, and some steps you can take to troubleshoot repairs.

Note that you should ALWAYS hire a professional for any significant maintenance or troubleshooting, except for minor tasks like replacing your filter, or checking your thermostat. This is for informational purposes only.
Troubleshooting Furnace Maintenance
| What's the Problem? | Possible Causes | Troubleshooting Tip |
| --- | --- | --- |
| Smells when it runs | Dirty filter | Clean or replace the filter |
| On and off cycles are irregular | Thermostat | Adjust the settings |
| Not getting hot enough | Ignitor | Replace the ignitor |
| Not enough heat/inefficient operation | Filter | Clean or replace the filter |
| On and off cycles are too fast | Flame sensor | Clean the sensor |
| Blowing cold air | Thermostat | Adjust the fan settings |
| No heat or no hot air circulating | Heat exchanger or blower motor | Call an HVAC professional |
Troubleshooting Air Conditioner Maintenance
| What's the Problem? | Possible Causes | Troubleshooting Tip |
| --- | --- | --- |
| Dripping water | Drain line | Unclog the drain line |
| Inefficient and expensive to operate | Filter | Clean the filter |
| Inefficient and expensive to operate | Coils | Clean the coils |
| Poor temperature maintenance | Refrigerant leak or charge | Check the refrigerant levels |
| Smells when it runs | Filter | Clean the filter |
| House is too hot or too cold | Thermostat | Adjust the thermostat and check its location for temperature gauge |
Repairing Versus Replacing an HVAC Unit
Is your furnace or air conditioner relatively new and needing a repair? If so, it's probably a pretty easy decision that you'll repair—instead of replace—the unit. But what happens when the unit starts getting older, when it needs repairs more often, or when it stops operating as efficiently as it should? Eventually, you'll have to make the choice between paying for a repair or investing in an upgrade, and these tips can help you decide:
Tip One: Opt to Repair Newer Units
A general rule of thumb is that furnaces and air conditioners under 10 years old are likely worth repairing, because they still have an expected lifespan of another five to 10 years.
Tip Two: Always Check Your Warranty
Furnaces and air conditioners in Canada must come with at least some basic warranty. But many manufacturers these days are offering comprehensive and extended warranties, which can include 10-year (or more) unit replacements or even lifetime warranties on major components.
Tip Three: Compare the Cost of a Repair Versus a Replacement
Here's another rule of thumb: if a furnace or air conditioner repair will cost 50 percent of the price of a new unit, then you're probably better off replacing the unit, regardless of its age.
The HVAC Services Market in Winnipeg
People in Manitoba must have a certificate of qualification—or be a registered apprentice—to work as HVAC technicians, and they must have valid certification with the Manitoba Ozone Protection Industry Association.
The cost of heating your Winnipeg home in winter accounts for more than 60 percent of your energy bill, so the type of furnace you choose can make a big impact on your power bills.
Most homes in Winnipeg are heated with natural gas furnaces. Whether you live in downtown, River Heights, St. Boniface, or older areas like West Broadway, chances are your home has a natural gas furnace. The second most popular heating type is the electric furnace, which tends to be far more costly to operate.
The good news for Winnipeg homeowners is there's a great deal of competition in the area, and that means HVAC companies will likely charge more competitive prices for furnace and air conditioner maintenance.
For example, hiring an HVAC technician in Winnipeg could cost you significantly less than in Portage la Prairie, where there are only one or two companies doing HVAC work.
Available HVAC Maintenance, Repairs, and Services in Winnipeg
Because of Winnipeg's cold winters, a lot of the services HVAC technicians perform have to do with furnace maintenance and repairs. But any HVAC company should offer a wide range of services for your entire system, including your furnace, air conditioner, boiler, ventilation system, heat pump, and even hot water heater.
Here's a list of services that you can generally expect from a quality HVAC company:
Sales
Installation
Annual tune-ups
Regular inspections and maintenance
Emergency service
Diagnosing and troubleshooting
Installing and calibrating thermostats
Changing filters
Major and minor repairs
Replacing parts
Major Brands and Products in Winnipeg
Living in Winnipeg can be challenging in the summer and winter especially, so it's important to invest in heating and cooling systems you can rely on, and that won't cost too much to operate.
There are plenty of makes and models that have high-efficiency ratings and special technologies that optimize performance, reduce noise, increase durability, or even let you control your HVAC system remotely.
Some of the most popular furnace and air conditioner brands in the Winnipeg area include:
Napoleon
Bryant
Keeprite
Rheem
Lennox
Goodman
Trane
Carrier
American Standard