Kitchener Heating & Cooling Services and Contractors
First of all, we'll talk about all the things that are important to look for in a great HVAC contractor.
Then, we'll tell you about an independent certification program you can use to find excellent techs in the KWC.
Finally, we'll introduce you to a few of the certified HVAC pros that have proven themselves to be among the most trusted and reputable heating and air conditioning companies in Kitchener-Waterloo and Cambridge.
Kitchener-Waterloo and Cambridge are great places to live, but the temperature swings that happen between January and July mean that the comfort and safety of your home and family depend on a reliable heating system for winter and a dependable cooling system for summer.
Being responsible for an HVAC system means dealing with regular maintenance and service, getting repairs dealt with promptly, and replacing aging systems when they're no longer operating efficiently and smoothly.
These local heating & air conditioning companies are FurnacePrices.ca Certified partners, meaning they have passed our extensive 15-point independent certification process, learn more here (opens in a new tab).
Note that while all companies listed on our website are required to pass our certification process, companies do pay a membership fee to be featured on our website.
Published
Certified Kitchener Heating & Cooling Contractors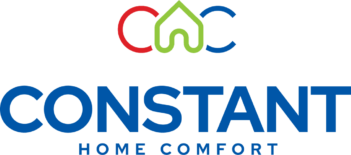 Proudly serving the Kitchener-Waterloo area
About Constant Home Comfort Kitchener / Guelph:
Established, with a great track record
Amazing feedback from verified customers
Fully licensed, bonded, and insured
Experienced and well-trained staff
24-hour emergency service
Current Promo
Buy a furnace and get FREE* Heat pump with Government rebates
0% Financing / 9 Months No Payments
25% off Furnace/AC selected product, Limited Time Offer.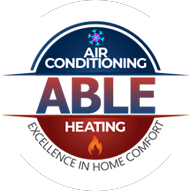 Proudly serving the Kitchener-Waterloo area
About Able Air:
Established, with a great track record
Amazing feedback from verified customers
Fully licensed, bonded, and insured
Experienced and well-trained staff
24-hour emergency service
Current Promo
$5600.00 Greener Homes Grant On Daikin Fit Inverter Systems. (BEST VALUE)
Daikin Comfort Cash Rebate up to $1,800 . With the purchase of a qualifying Daikin home comfort system.
Canada Daikin FIT Instant Rebate - $1150 (All Models)
Best Industry Warranty ( 12 Year Parts Warranty On All Daikin Products )
35% Off ALL Central air conditioners installed.
35% Off Select Furnace And A/c Packages.
35% Off ALL Furnaces Installed.
Save $235.00 On All Whole House Humidifiers. On Sale Now For Only $350.00 * Installed.
Save $129.00 On Full Furnace + A/C Maintenance And Tuneup. On Sale Now For Only $149.00 * for both!
Free 10 Year Extended Labour Warranty On All Furnace And A/c Packages.
Do Not Pay Until 2023 Financing Available On All Packages Upon Request. *
*O.A.C , Taxes Extra , While Quantities Left.
Latest Kitchener Articles
What Makes These Some of Kitchener-Waterloo and Cambridge's Top Heating and Air Conditioning Companies?
Learn more about what makes these companies a great choice for upgrading or replacing your heating & cooling system.
Constant Home Comfort
Constant Home Comfort is concerned with your comfort above all else. They provide HVAC services to a large part of Southern Ontario, and over the years they've built a reputation among Kitchener-Waterloo and Cambridge homeowners as a trusted HVAC partner.
Constant Home Comfort is a certified contractor because they:
Have a great reputation with customers
Are available 24/7 for emergency service
Have staff that are trained and experienced
Are licensed, bonded, and insured
Have been operating for many years and have an excellent track record
Have won many awards and honours for their service
Offer a full range of HVAC services, including for furnaces, water heaters, air conditioners, boilers, water filtration, indoor air quality, and more
When it comes time to upgrade a furnace, air conditioner, or other HVAC appliance, Constant Home Comfort carries all the most popular brands, and they'll even take care of rebate applications for you. Plus, they always offer free quotes, and this will help you budget for any project or repair.
Able Air Conditioning and Heating
Able Air Conditioning and Heating is one of the best heating and A/C companies in the area, and they serve Kitchener-Waterloo, Cambridge, Guelph, and beyond. They provide both residential and commercial HVAC services, and their goal is to keep KWC residences and businesses comfortable throughout the year.
Able Air is a family-owned company with more than 18 years of HVAC experience, and customers love their dedication to client satisfaction, focus on honesty and integrity, 24/7 full-service availability, comprehensive maintenance plans, and great deals.
When Able Air became a certified partner, they met our strict standards by providing proof of credentials (including licenses and insurance) for all their technicians, demonstrating that their HVAC pros had additional manufacturer training, proving that their staff were experienced and capable, showing a great track record in the KWC community, and providing transparent and easy-to-understand quotes.
What Makes a Good HVAC Contractor?
The thing about HVAC repairs and maintenance is that they're ongoing. Your furnace, air conditioner, and other HVAC systems require regular service to stay in tip-top shape, and ideally you can rely on the same company for all your needs.
To find a company you can trust through the years, you need to know what makes a good HVAC technician, so let's talk about that in more detail.
Credentials and qualifications
Ontario HVAC technicians must complete an apprenticeship and get a certificate of qualification to work in the field. Beyond that, the technicians who excel go for further manufacturer training to stay on top of the latest developments and to become experts with particular equipment.
Insurance
It's not mandatory for HVAC companies to have insurance, but all the best Kitchener-Waterloo and Cambridge HVAC contractors know that it's a worthwhile expense because it protects the technicians and customers in case something unforeseen happens during an installation or repair.
Experience
Training is vital to the education of HVAC contractors, but some of the best training comes from on-the-job experience, and that only comes after years in the business. As such, it's always a good idea to look for companies and contractors that have many years under their belts, and that have a good reputation in the Tri-Cities area.
Great staff
HVAC companies often employ staff members who are responsible for things like talking to customers, taking information, booking appointments, and following up with customers, and that requires staff to be personable, friendly, professional, organized, experienced, and well-trained.
With any HVAC company, great customer service and a dedication to customer satisfaction are crucial for developing trust and lasting relationships with homeowners.
All services for all equipment
The HVAC appliances most people are familiar with are furnaces and air conditioners, but they also include boilers, water heaters, ventilation systems, humidification devices, and more. Knowledgeable HVAC pros should be comfortable working with all these systems, and provide full-service maintenance for them, such as:
Installation and sales
Repairs and replacements
Annual service and cleaning
Tune-ups
Inspections
Diagnostics and troubleshooting
Emergency service
Responsiveness
We mentioned that HVAC contractors rely on staff members for a number of things, and that one of them is scheduling appointments. One of the reasons this is so important for you as a homeowner is because HVAC emergencies do happen, and when they do, you want a company you can trust to be there ASAP to deal with your issue and get your heat or air conditioning working again.
Fair quoting process
HVAC projects—including repairs, maintenance, and upgrades—can range in price from a couple hundred to several thousand dollars, and the best way to get an idea of your project's cost is with a quote from a contractor.
Quotes, therefore, are crucial to help you budget, so it's important for quotes to be fair, accurate, and easy to understand.
An Independent Certification Program to Help you Find the Best HVAC Contractors in Kitchener-Waterloo and Cambridge
As you can imagine, it would take far too long to talk to all the HVAC companies in the KWC to ask them about the above qualifications and qualities, and we know that busy homeowners don't have this kind of extra time.
That's why we've created an independent contractor certification program. When contractors from the Tri-Cities and all over Canada apply to be part of our program, we evaluate them based on more than 15 different criteria, including all the things we talked about today.
What's the certification process like?
When a contractor applies to be a certified partner, we vet them extensively and approve only the best furnace and air conditioner contractors in Kitchener-Waterloo, Cambridge, and around the country. The certification process includes:
Asking to see originals or copies of their licenses, permits, and insurance
Talking to real customers of theirs and getting verified feedback
Looking into their customer service practices
Finding out what kind of reputation and track record they have in the community
Checking the training, experience, and responsiveness of the staff and technicians
Making sure technicians are up-to-date with the latest HVAC skills and technologies
Ensuring the company provides fair and transparent quotes
Why can you trust certified partners?
The main reason you can trust that certified partners are the best in the business is because we do the legwork to make sure they're up to snuff. We're in the business of consumer advocacy, and our main goal is to help consumers and homeowners across Canada get the most from their heating and cooling systems.
We aren't contractors ourselves, we don't represent any contractors, and we don't allow contractors to pay for certification. We have extensive knowledge of the HVAC industry, and we use what we know to evaluate contractors independently and using objective standards.
Moreover, we also use real people and real customers to compile feedback about contractor performance. We don't rely on online reviews, which can be misleading or even false, but instead assess and then monitor performance based on what actual clients have to say.
---
Check out these guides you may also find helpful: