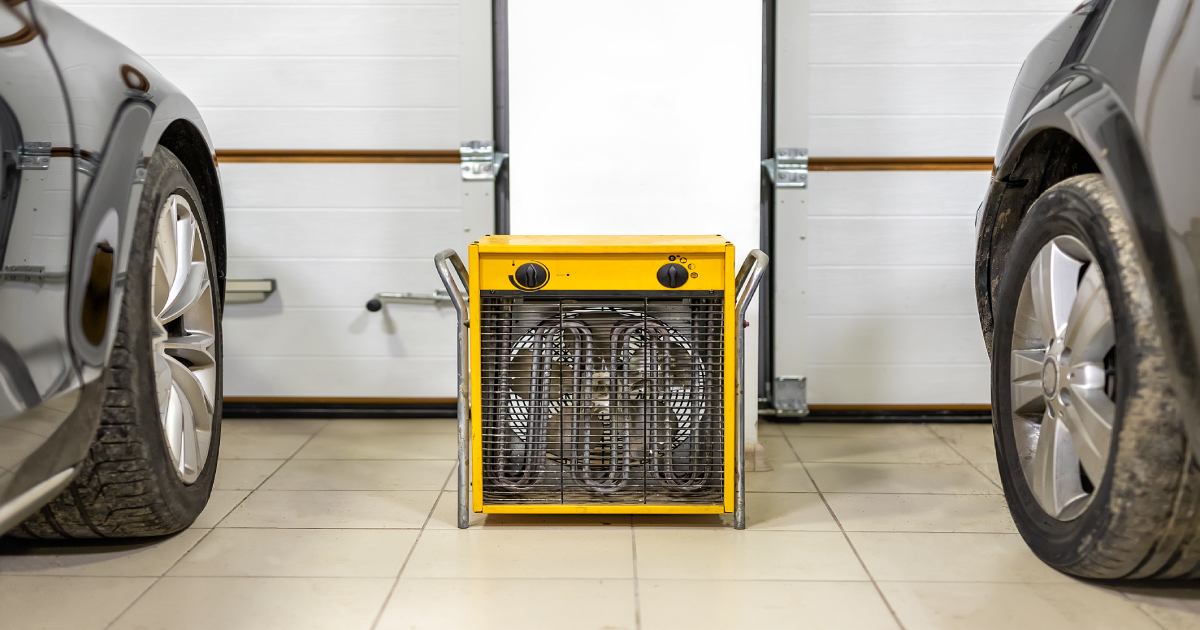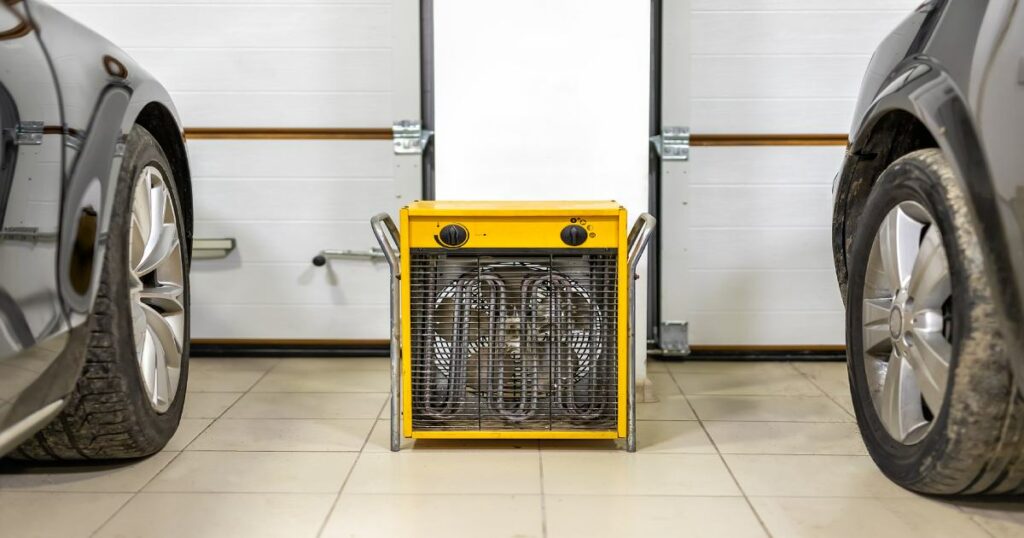 When it comes to finding the right type of heating system for your garage, there are a lot of options to choose from. With so many options out there, how can you tell which one is best for you and your individual needs? But don't worry, your answer to how to heat a detached garage lies in this article.
In this blog post, we'll explore the pros and cons of popular garage heaters available today — from electric and gas to radiant heaters — so that you can make an informed decision when shopping around.
Types of Detached Garage Heaters Available and Their Pros and Cons
If you're wondering how to heat a detached garage, you're not alone. There are many popular models and methods out there. You just need to find the one that's right for you and your garage. Here are several popular models and their pros and cons:
Stationary Electric Garage Heater
Winter can be tough when you're spending time in your garage. Whether you're an avid DIYer or just like to hang out in the garage, it can be hard to stay warm. Enter the stationary, mounted electric garage heater.
Or perhaps you own an electric car and want to keep the battery from getting too cold, to maintain performance and range.
This type of standalone heater is popular among people who use their garages because it is easy to install and provides efficient heating.
Pros of a Stationary, Mounted Electric Garage Heater
The biggest pro of this type of electric garage heater is that it is relatively inexpensive compared to other types of heaters. It also doesn't require any special installation as long as your garage is wired for electricity. Furthermore, this type of electric heater produces clean heat that won't produce fumes or smoke that can make your garage smelly or unhealthy to breathe in. Finally, these heaters are very efficient at heating up even the largest garages quickly and easily.
Cons of a Stationary, Mounted Electric Garage Heater
While this type of electric heater has many advantages, there are some drawbacks as well.
The main con is that these heaters have limited mobility; they must be mounted in one spot and cannot be moved around as needed depending on where you are working in your garage.
Additionally, these heaters need access to an electrical outlet so if you don't have nearby outlets then you will need to install additional wiring which can drive up the cost significantly. You may also need a different type of outlet or electrical capacity than a normal wall outlet, depending on the model of heater.
Finally, this type of electric heater does not work well in extremely cold temperatures since they are not designed for extreme climates like gas-powered heaters are.
Overall, a stationary mounted electric garage heater can be a great option for anyone who needs extra warmth in their garage during the colder months without having to break the bank or do any major installations or repairs.
They provide efficient and clean heating without having to worry about fumes or smoke inhalation and they are relatively inexpensive compared to other types of heaters on the market today. That being said, these heaters do have their limitations so make sure you weigh all options before investing in one for your own garage!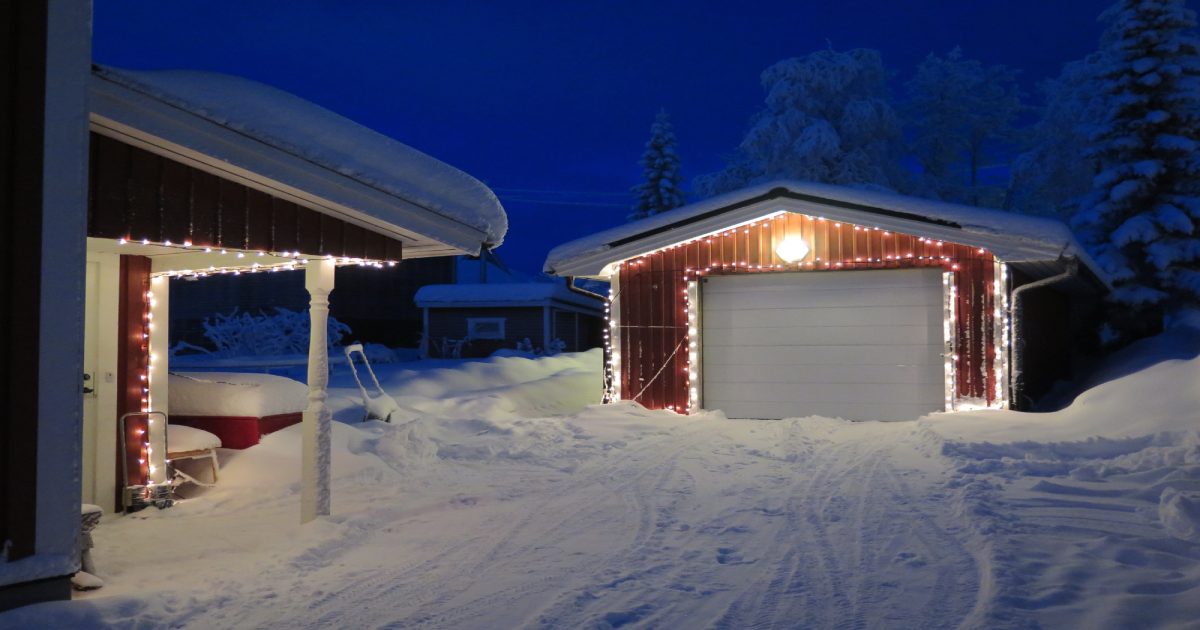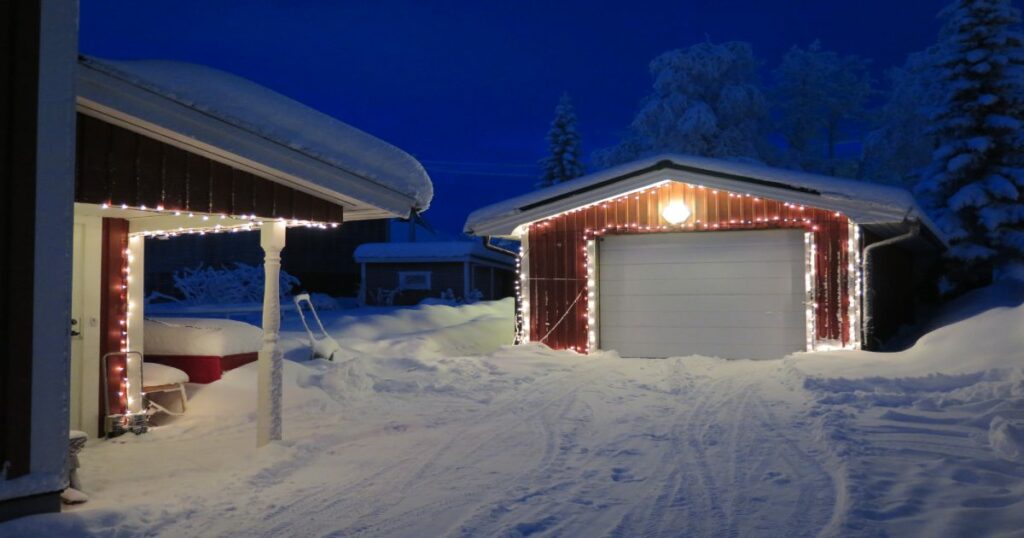 Gas Garage Heater
Gas-powered heaters are one of the best options available. These heaters are easy to install and maintain, and they provide an efficient heating solution for your space.
Pros of a Gas Garage Heater
One of the greatest benefits of installing a gas-powered heater in your detached garage is that it will provide reliable warmth for years to come. This type of heater provides efficient heating and can be used in both large and small garages alike.
Additionally, natural gas is relatively inexpensive compared to other fuels like propane or electricity, so running costs can be kept low if you opt for this option. That being said, market fluctuations in the price of gas vs electricity can affect the operating cost in a substantial way.
Cons of a Gas Garage Heater
There are also some drawbacks that need to be considered. The first is that natural gas heaters require ventilation in order to run safely, so you may need to invest in extra ventilation systems or fans if your detached garage lacks proper air flow.
Natural gas can also be dangerous if not installed correctly; therefore it's important to hire a professional who knows how to safely install this type of heater.
Plus, these types of heaters can be costly upfront; however their low running costs may help offset the initial cost over time.
Portable Space Heaters
If your garage is on the smaller side or you work at a stationary desk, a portable space heater could be for you.
Pros of Portable Space Heaters
The biggest benefit of using a portable space heater to keep your garage warm is that it's relatively inexpensive up-front, requires no installation, and is easy to use.
Not only do these heaters offer good value for their cost, but they are also simple to operate and maintain. Most models come with built-in safety features like auto shutoff timers or adjustable temperature settings. Because these heaters are portable, you can move them around as needed if you want to heat multiple spaces in your garage.
Get Quotes
How soon are you looking to buy?*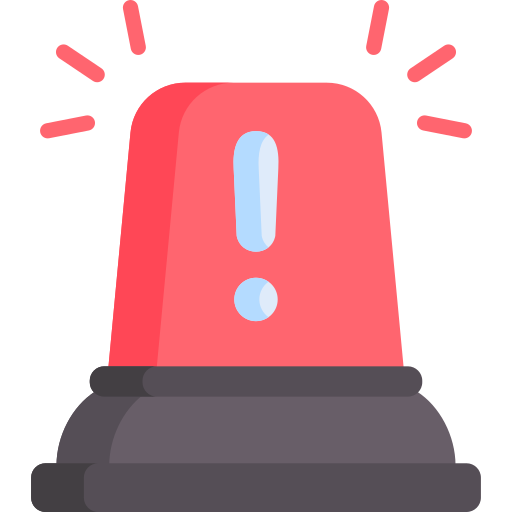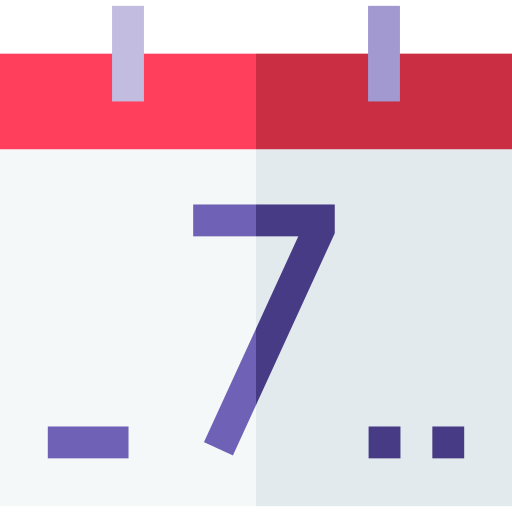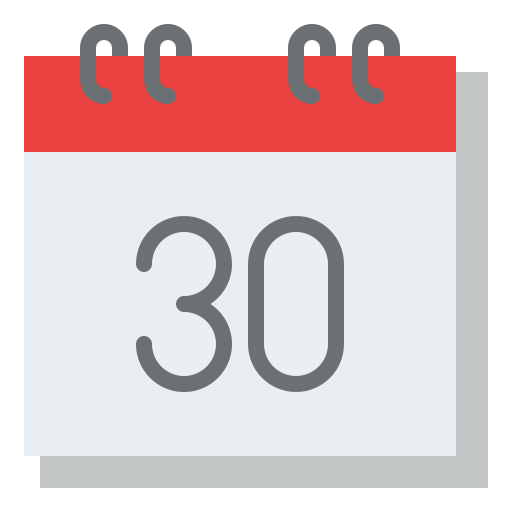 Cons of Portable Space Heaters
One downside of using a portable space heater is that they are not as energy efficient as other heating options. If you live in an area with high electricity rates, running one or more heaters for long periods of time could lead to higher energy bills.
Since these heaters must be plugged into an electrical outlet, you will need access to an electrical source in order for them to work properly—which may not always be possible in some garages or other spaces without access to electricity.
Notably, the size of most portable space heaters makes it difficult for them to effectively heat large spaces like garages; if your garage is bigger than 10×10 foot square, it may not be enough to provide adequate warmth throughout the entire area.
They're also best used to heat the garage while you are present, rather than as an ongoing heating system to be used around the clock.
Overall, while portable space heaters can provide some relief from cold temperatures in smaller areas like garages, they may not be the best solution for those looking for an effective and energy-efficient way to keep larger spaces warm during winter months.
Radiant Heating
Radiant garage heaters are a great option for heating up your garage. Not only can they be cost-effective and energy-efficient, but they can also provide an even temperature without taking up too much space. They can be powered by natural gas, propane, or electricity, and models are typically either mounted or portable and can come in a range of sizes.
Pros of Radiant Heating
Radiant garage heaters produce infrared waves that directly warm objects in the area, rather than just the air around them. This means you get an even distribution of heat throughout your entire space and consistent temperatures that don't fluctuate as much as traditional forced-air heating systems can.
Since radiant garage heaters don't need to move air around, they're usually more efficient than other types of heating systems. They also tend to be smaller in size and don't require extensive ductwork or venting, so you won't need to worry about losing valuable floor space in your garage.
Cons of Radiant Heating
One downside to radiant garage heaters is that they take longer to start producing heat than forced-air systems do. This means it may not be quite as immediate when you first turn it on, though this will vary based on the model and size of your heater.
Additionally, although most models are fairly quiet when running, some may make more noise than others depending on their design and technology. And, since there's no fan or blower involved with radiant heaters, you won't benefit from any circulation in the room; but that does mean that they won't blow sawdust anywhere if you are a woodworker.
The one downside is the upfront installation cost. Since these are usually installed in the floor, it's best installed when building the garage rather than added later. It is possible to install afterwards, but requires breaking up the floor and laying new heating conduits and then pouring fresh concrete.
Overall, radiant garage heaters are a great option for those looking for an energy-efficient way to keep their garages warm during cold weather months. They're usually smaller and easier to install than other types of heating systems.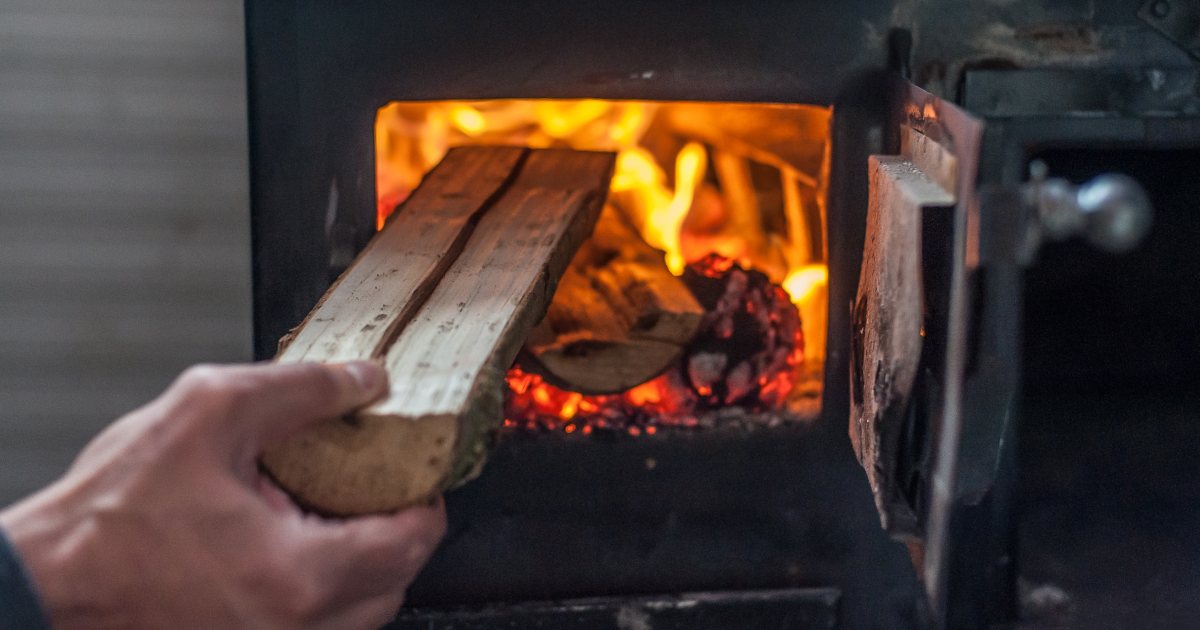 Wood-burning Stove
Wood-burning stoves are another option for heating your garage.
The Pros of Wood-Burning Stoves
The biggest advantage of using a wood-burning stove to heat your garage is that it can be much more cost effective than installing an electric or gas furnace. This is especially true if you live somewhere where you can chop your own wood.
Wood-burning stoves offer an efficient way to warm up the space since they generate more heat per BTU than other fuel types. This means that you will need less fuel to get your garage warm during cold weather.
Wood-burning stoves also provide an inviting atmosphere in the garage. Nothing says "cozy" quite like a crackling fire on a chilly day. Plus, many wood-burning stoves are designed with aesthetics in mind, so chances are good that you'll be able to find one that fits well with the style of your garage.
The Cons of Wood-Burning Stoves
One of the biggest drawbacks associated with using a wood-burning stove as your primary source of heat is safety. Improper installation can lead to fires and carbon monoxide poisoning, both of which can have deadly consequences.
In order to ensure your safety while using a wood-burning stove in the garage, it is imperative that you read all instructions carefully and follow them exactly when installing and maintaining the stove. Additionally, you should install smoke detectors and carbon monoxide detectors near the stove for added protection. You may want to employ a professional for the initial installation of your stove.
You will want to consult local codes related to installing a wood-burning stove in your garage. There may be requirements and regulations in place for this type of heating device. And be sure to understand any insurance impacts, too.
Another drawback is that using a wood-burning stove requires more manual labor than other forms of heating such as electric furnaces or gas heaters. You'll need to chop firewood regularly and feed it into the stove throughout the winter months in order for it to remain effective as a source of heat for your space. This can require significant effort depending on how often you use it and how large your space is—not ideal for those who don't like manual labor!
Plus, if there isn't enough ventilation in your space, smoke from burning firewood could negatively affect air quality in your home or business area nearby which could cause health issues down the line.
And again, it is best used to heat while you are present rather than passively when you're away.
Learn more about garage heater models and types here.
Get Quotes
How soon are you looking to buy?*