Blizzard Heating and Cooling
Blizzard Heating and Cooling is a family owned business and one of Winnipeg's leading providers of reliable, high quality heating & cooling systems for a reason. Our extreme commitment to excellent workmanship, great value, and above all – 100% Satisfaction Guarantee – is what sets us above other companies, along with lower pricing than the big companies due to their extreme overhead all while maintaining the best workmanship.
Whether you need a new high-efficiency furnace, central air conditioner, or other heating and ventilation system, we provide products and services you can count on. And that's not just some empty promise, Blizzard Heating and Cooling backs that up with amazing guarantees and extended warranty coverage that ensure your home will stay comfortable for years to come. Maximize your comfort with Blizzard Heating and Cooling
Call 204-999-6738 for a Free Quote

"Excellent service and good prices. Check it out. Friendly Service."
– Rick G.
Our products include:
Natural Gas Furnaces
Propane Furnaces
Central Air Conditioners
Boiler Systems
Ductless Units
Garage/Unit Heaters
Commercial HVAC, Rooftop Units
Our experienced representatives are available 24/7/365 to serve your home comfort needs.
Top Brands Available: Goodman®, KeepRite®, Lennox®, Trane®
We also offer custom sheet metal and ductwork fabrication.
Included Warranties
All new installs include a 10-year labour warranty.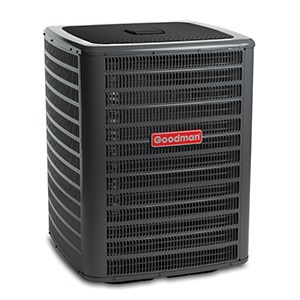 Company Address:
Blizzard Heating and Cooling
359 Abbe Drive
Ste Agathe, Manitoba
R0G1Y1
Hours:
Available Monday-Sunday, 8am-5pm