The TRUTH About Local Business Reviews (of Heating & Air Conditioning Contractors)
Are local business reviews really the best way to evaluate and choose a local heating & cooling company to replace your furnace or air conditioner? Find out below.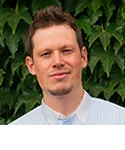 Founder of FurnacePrices.ca.
During his years of working closely with HVAC professionals, Simon has gotten a unique inside look at how the industry operates, allowing him to share this unique perspective to help Canadians make informed buying decisions when replacing their heating & cooling systems.