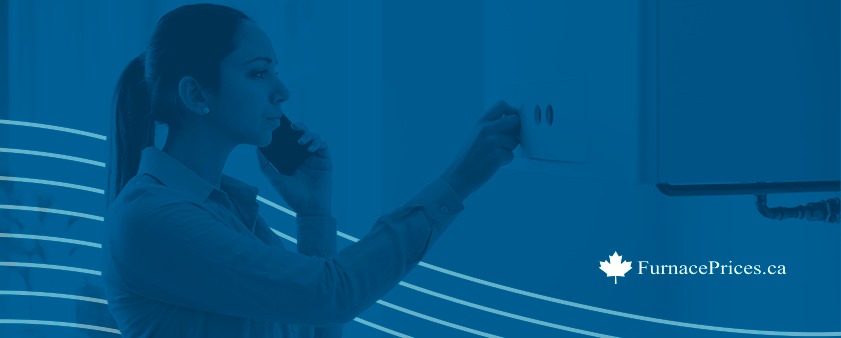 Depending on where you live, the weather can be unpredictable and often extreme during the winter months. That's why it is important to make sure you're ready before the snow starts flying.
Servicing or replacing your natural gas furnace in the summer or fall before that early blizzard strikes is essential if you want to avoid being left without heat this year.
To avoid that nightmare scenario, here are the five most common mistakes to avoid when purchasing your new furnace. Following these tips, you'll be able to choose the best furnace for your home and needs.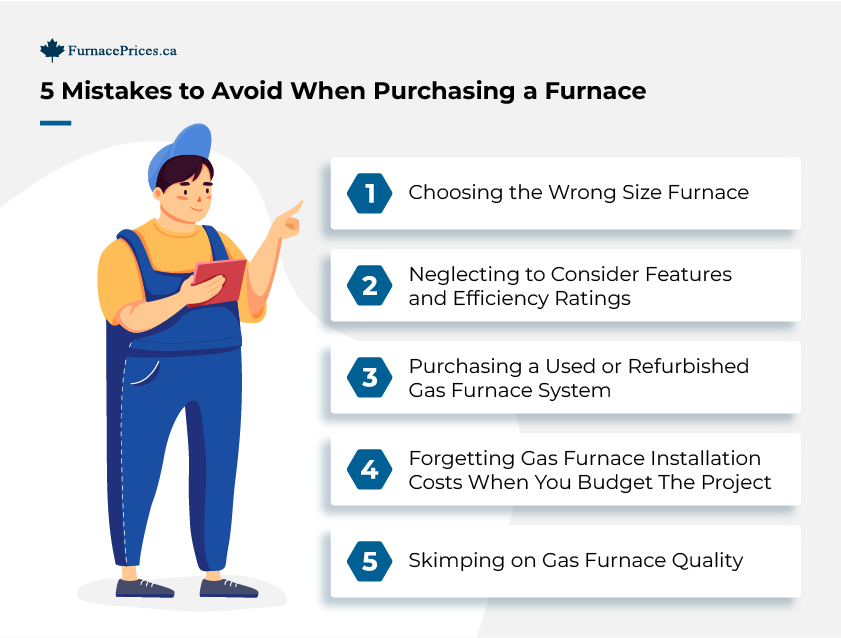 Mistake #1: Choosing the Wrong Size Furnace
Before you purchase a natural gas furnace or HVAC system, it's essential to consider the square footage of your home. A furnace that is the wrong size of furnace will struggle to keep up with the demands of your home, leading to inefficient heating, cold spots, higher repair bills, and potentially higher energy bills.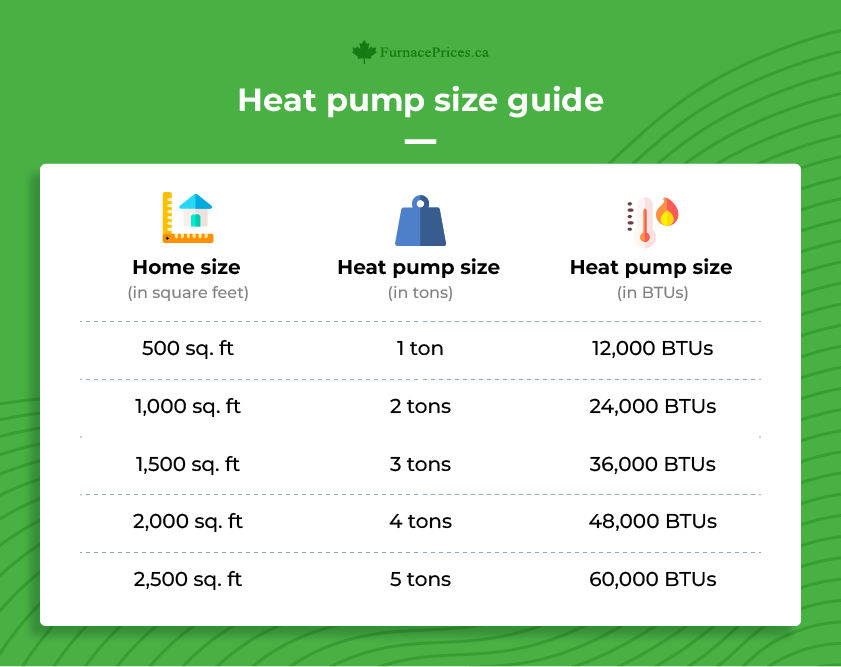 Oversizing Your Furnace
Furnaces that are too large for your home will waste energy as they pump out heat. As a result, you may see higher energy bills, as the furnace will cycle on and off more frequently. On top of this, an oversized furnace won't allow for even heat distribution throughout the home.
Also, the increased cycling can cause extra wear and tear on the components. This could mean additional repair costs down the road or even shorten the life expectancy of a natural gas furnace.
Undersizing Your Furnace
On the other hand, undersized furnaces lack adequate heating capacity, as they do not have enough power to heat a given space properly. A natural gas furnace that is too small will run continuously for extended periods to maintain a comfortable temperature within the home.
This results in higher energy consumption and increased strain on the motor, fan, and other components within the system, leading to premature failure or costly repairs if not properly monitored and maintained.
Purchasing a new furnace that isn't the right type or size for your building can lead to future problems. Purchasing your furnace from a reputable dealer who offers sales, installs and services their own equipment can help you avoid this.
Any heating system installed into a home, gas furnaces included, must meet all safety requirements and standards set by your local building codes, including appropriate drainage and ventilation. Your local professional HVAC company will have the most up-to-date information to help you choose the right natural gas furnace for your needs.
Mistake #2: Neglecting to Consider Features and Efficiency Ratings
One of the most important considerations when buying a new furnace is its energy efficiency. A high-efficiency furnace will not only save you money on your monthly bills, but it can also reduce your carbon footprint and help the environment.
Look for a natural gas furnace with a minimum efficiency rating of 90%. Ideally, your furnace should be rated between 92% and 95% AFUE (annualized fuel utilization efficiency). The higher the rating, the lower your future gas bills will be. Remember to check your local regulations as different regions will have different energy regulations. In most regions of Canada and under most circumstances, new furnaces will be 95% AFUE at a minimum.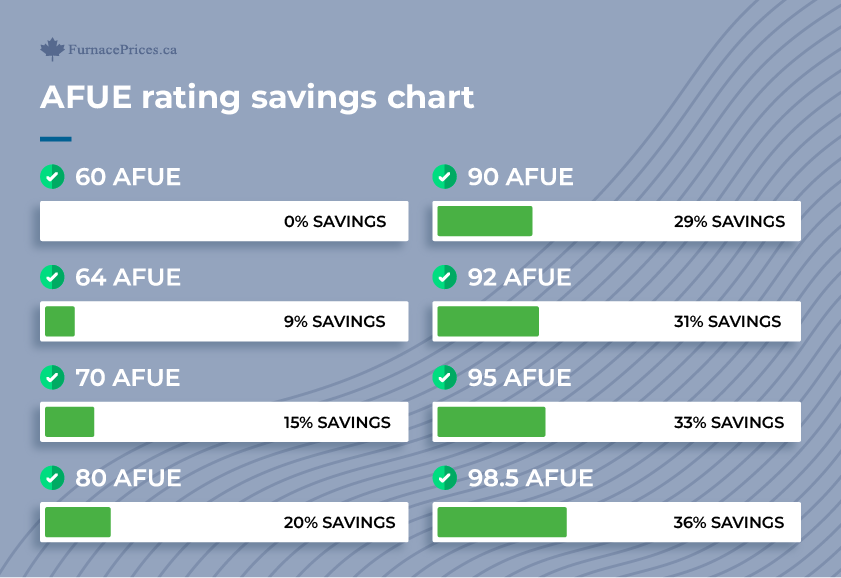 Before you purchase a furnace, it's also important to consider the furnace type and features offered by a particular furnace model, such as variable speed blowers, two-stage heating, and programmable thermostats. These features can add convenience and comfort to your home at a relatively low cost.
Different styles of natural gas furnaces, whether for an RV or residential building, will come with different features. Some specialized heating units, such as ductless units, have different features or efficiency ratings. Therefore, purchasing a high-efficiency furnace may require some getting to know what each feature means.
In the end, however, it's your call. The best furnace for you is the one that has the right features, the right type, the right price and the right efficiency rating. Make sure you do your research and choose a knowledgeable tech – they are your best resource for choosing the right furnace!
Mistake #3: Purchasing a Used or Refurbished Gas Furnace System
Purchasing a new gas furnace system is an important decision, and it's crucial to make the right choice the first time. While a cheaper used system might seem tempting, there are several reasons why these should be avoided.
Used or refurbished heating systems can lack many nice-to-have features and efficiencies. It's unlikely a used system will come with any warranties or guarantees. Used systems could also have hidden damages that could cost you more in the long run. Furnace maintenance of used models may also come with its own problems, and your indoor air quality may also be affected if the furnace is an old model that has already been in use for years.
A new gas furnace system, on the other hand, will come with a manufacturer's warranty, which covers any issues arising from faulty materials or craftsmanship. Second-hand systems wouldn't come with this guarantee, leaving you without any protection if something were to go wrong after installation.
With a new system, you'll know exactly what you're getting and have peace of mind knowing that you're covered if anything happens down the road. Older furnaces cannot guarantee that.
Another advantage of purchasing a new furnace system is the energy efficiency available in modern models. New furnaces are designed to use energy as efficiently as possible. This means lower energy bills for homeowners over time and a reduced carbon footprint for the environment.
With improved efficiencies and modern features on top of comprehensive warranties included in most models, there's no scenario where a used furnace is the better choice.
Mistake #4: Forgetting Gas Furnace Installation Costs or Trying to Install the Unit Yourself
When budgeting for a new gas furnace and researching potential options, it is vital to consider not only the purchase price of the unit but also the installation costs that come with it. While DIY installation may seem cost-saving, it is often more time-consuming and complex than most homeowners anticipate.
Generally furnace manufacturers and distributors will only sell to certified & licensed HVAC contractors, but there are sources that sell furnaces direct. However even if you are a fairly handy person, you should always hire a professional for this type of job.
Using a licensed technician for your new furnace installation ensures that you are getting an experienced professional who knows all the local building codes and regulations and meets manufacturer requirements.
The technician will also make sure that the furnace meets other safety requirements set by local building codes, such as adequate ventilation, clearance, and drainage.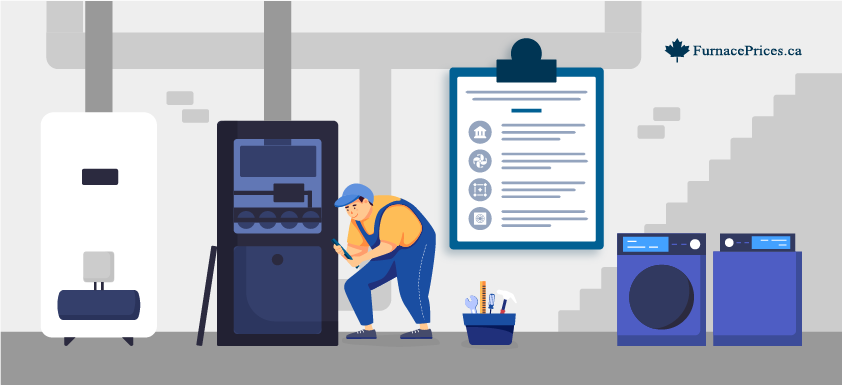 Even minor errors during installation can mean significant losses in efficiency ratings and higher energy bills in the long run. A poorly installed furnace will not be able to keep up with the demands placed on it by cold winter weather or extreme temperature swings.
A DIY install might seem like a good idea, but it could cost you more money in the long run. Improperly installed furnaces can cause premature breakdowns and costly repairs (not covered by your warranty) to restore your heat.
Hiring an experienced professional is key for ensuring a smooth installation process. You'll be protecting your family and your home from any issues caused by incorrect installation or code violations when choosing a licensed technician.
Mistake #5: Skimping on Gas Furnace Quality
Buying a quality name-brand furnace is an investment for homeowners. Not only does it provide the necessary warmth and comfort to survive during the cold Canadian winter, but it also protects against costly repairs and energy bills.
That being said, the contractor you choose to install the unit and provide ongoing service is generally as important as choosing the best furnace brand.
Natural gas furnaces often come with advanced features, such as variable speed motors or modulating gas valves, designed to increase efficiency by only using the energy needed to maintain a comfortable indoor temperature. This helps to reduce monthly energy costs while providing consistent performance over time.
These systems also typically come with more comprehensive warranties than lower-end models. This ensures that any problems encountered due to faulty parts or craftsmanship are covered, giving homeowners peace of mind that their investment is protected.
High-quality gas furnaces often use higher-grade parts made from superior materials when compared to lower-cost manufacturers. This includes thicker metal tubes for heat exchangers and larger blowers for increased air circulation, which are built to last longer and require less maintenance over time.
A low-end furnace may seem attractive for those looking to save money on their home heating system, but it could cost you more in the long run. While these units will have a lower purchase price than their higher-end counterparts, they are often equipped with less efficient components.
On top of increased energy costs, another major drawback of purchasing a low-end furnace is the difficulty in finding replacement parts. Since these units typically don't come with comprehensive warranties or extensive dealer networks, it can be challenging to find replacements when something goes wrong.
This means that homeowners who have purchased low-end furnaces may be forced to buy a new furnace unit if compatible parts are unavailable for their existing model. This increases the total cost of ownership over time and eliminates any potential savings.
The Bottom Line
For all these reasons, homeowners should consider more than just the initial purchase price when selecting a natural gas furnace for their homes. A high-efficiency furnace may cost more upfront, but you will save money, in the long run, thanks to its lower operating costs and better warranties.
And it doesn't end at the furnace cost. When it's time to select a natural gas furnace for your home, you should consider investing in a high-quality, efficient furnace model, as anything less than that will greatly affect your annual fuel utilization efficiency. Not only will you benefit from the superior performance and energy savings of these models, but they also come with better warranties and more reliable parts.
Considering all of these factors before making your new furnace purchase will ensure you get the maximum value out of your investment and enjoy years of comfort throughout the harshest winters.
Get Quotes
How soon are you looking to buy?*