Kelowna may not always have the extended periods of cold weather like the north or the prairies of Canada, but when it does get cold, you need to be prepared! Make sure you stay warm and comfortable with our easy to digest guide on buying a new forced-air propane or natural gas furnace in Kelowna, BC!
New Furnace Prices in Kelowna
The price of your desired unit and installation vary depending on what manufacturer and model you decide to purchase and what company you use for installation, however, on average, furnaces in Kelowna (with installation) cost:
$3000 – $5500 including a standard professional installation.

Higher than average
Slightly above-average price range, which may be due to factors like a more complicated installation, or purchasing a top-of-the-line unit or premium brand.
$5500

Typical price range
: $3000 – $5500
The average price range for a typical high-efficiency unit with a typical installation from an established, fully licensed & insured local HVAC contractor. Prices will vary within this range based on installation factors, brand & model, unit size/BTU output & efficiency, among other things.
$3000

Lower than average
Below-market pricing; be careful if the price is exceptionally low. The lower the price is below average, the higher likelihood that you may receive a more hastily done installation, low-end or used components, limited labour warranty coverage & ongoing support, or the company may be less established or lacking in insurance and/or licensing & certification.
Furnace Cost Calculator
Who Are Our Top Kelowna Furnace Contractors?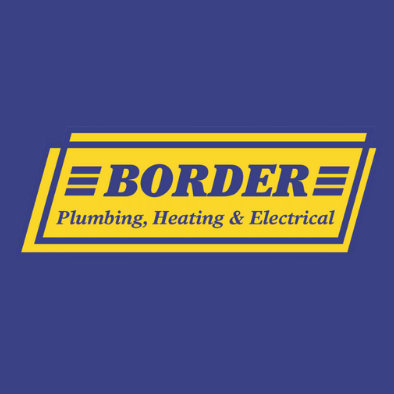 Proudly serving the Kelowna area
About Border Plumbing, Heating & Electrical:
Established, with a great track record
Amazing feedback from verified customers
Fully licensed, bonded, and insured
Experienced and well-trained staff
24 – hour emergency service
Current Promo
Save up to $1500 off a New Home Comfort System.
Buying a New Furnace in Kelowna
WHAT IS A HIGH-EFFICIENCY FURNACE?
A high-efficiency furnace is a furnace that has an AFUE rating of 90+ percent. The AFUE rating is effectively how many cents in every dollar will go towards heating your home while your furnace is running, meaning the higher the number, the more efficient your unit will be. Of course, a higher AFUE rating often means a higher up-front cost, but you will find that the lower monthly energy bills help make the investment in a high-efficiency furnace worthwhile.
KEEPING YOUR FURNACE HEALTHY ALL YEAR ROUND – A TOP TIP FOR EACH SEASON
Winter – Change your filter frequently.
How often you should change your filter depends on what unit you own and the specialist instructions that come with it. Disposable filters, for example, need to be replaced more frequently and we advise every 1 to 3 months, and homeowners living in dusty and dry climates often need to change their filters more often.
Don't underestimate how important it is to change your filter. It's helping to keep your air clean and free of dust particles, so, make sure your filters are as new as possible.
Spring – Clean what you can
After the long winter, spring is often the best time to give your furnace, vents and ducts a thorough clean, particularly if you also have a central air conditioner which will be running during the summer. However, before doing anything, make sure to unplug or shut down the power source to your heating system.
For most homeowners, it's probably advisable to hire a local specialist to do a thorough upkeep of your system.
Summer – Check your home for air leaks
Ok, so this one isn't strictly about maintaining the furnace itself. But, if your home suffers from air leaks, this will cause your unit to work harder and cost you more in the long run. Some key areas to check in your home are garage doors, windows, and doors.
One way of checking for air leakage without proper equipment is by wetting your hand and then running it along the edges of doors and windows. If you feel the temperature change in a certain area, it may be due to an air leak.
Fall – Schedule preventive maintenance
Before the snow starts to fall, scheduling a preventive maintenance visit with your local HVAC technician is a great idea. Although there's a lot you can do to make sure your furnace is running properly, some problems aren't always easily noticed by the untrained eye (so hire a professional!).
Aside from decreasing the chance of your furnace being overworked, preventive maintenance also improves the overall service life of your unit.
Top Canadian Brands by Price Tier
Low Tier – $2,400 + KeepRite
Mid Tier – $3,000 + American Standard
Premium Tier – $3,400 + Lennox
Popular Furnace Brands in Kelowna, BC
Residents of Kelowna, BC are purchasing furnaces manufactured by
Amana
American Standard
Bryant
Carrier
Comfortmaker
KeepRite
Lennox
Napoleon
Tempstar
Trane
Government Rebates Available
BC Hydro Aboriginal Upgrade Program
Put in place for Aboriginal community members and non-profit housing providers, the BC Hydro Aboriginal Upgrade Program allows those eligible to upgrade their energy-consuming appliances such as their heating and cooling systems. Qualification is dependent on being a FortisBC member and not residing in a mobile home.
BC Hydro Low-Income Program
Those that meet the qualifying criteria and are on low-income may be entitled to receive a home energy assessment free of charge, which could potentially result in a free high-efficiency furnace! For more about this rebate program and the qualifying criteria, click the link above.
---
Get FREE Quotes from Certified Local Contractors!
---
Current Furnace Deals, Offers & Promotions in Kelowna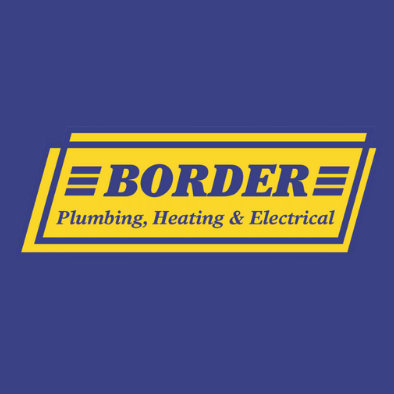 Current Promo for Border Plumbing, Heating & Electrical:
Save up to $1500 off a New Home Comfort System.
Financing Options
Many reputable HVAC manufacturers now offer financing options to help you afford a new high-efficiency unit. This can help with spreading the overall cost of a unit over many years, and also opens up the possibility of buying an even better furnace than you first imagined.
Warranty
Purchasing a furnace without considering the warranty is a bit of a gamble. If you're put in a situation where you need to repair or replace the unit, you could be looking at thousands of dollars in unplanned spending, and who needs that?
Shop around with the most respected names in the industry to find a warranty you're comfortable with and make sure you're covered should anything go wrong with your furnace.
A good starting point is at least 5 years on functional parts, and 20 years on the heat exchanger (one of the main components). And look for a contractor that offers at least a year or two guarantee on the labour and installation.
Installation & Permits Required
Remember to factor in the cost of installation when you're budgeting for a furnace. It's an important step for many reasons, and it takes a lot more know-how than you think to do it properly. So get in touch with a local specialist who can install your furnace in Kelowna while checking all the boxes for your unit to run and its optimal potential.
---
Get FREE Quotes from Certified Local Contractors!
---
Kelowna Information
Kelowna, based on Okanagan Lake in the Okanagan Valley of British Columbia, is the third-largest metropolitan area in BC. Kelowna is historically famous after having hosted representatives from the Government of Canada, First Ministers of the Provinces, Territorial leaders and the leaders of five national Aboriginal organizations in Canada which resulted in the Kelowna Accord, a step forward for the education, employment and living conditions of Aboriginal peoples in Canada. Nowadays, downtown Kelowna is a popular tourist spot, located alongside the beautiful Okanagan Lake, with many restaurants and shops available for a visit. Tourists can also enjoy golf, hiking and biking during the summer, but many come for the impressive Alpine skiing and Nordic skiing at the popular Big White and Silver Star ski resorts in the winter.
Kelowna, British Columbia by the Numbers
Population: 127,380
Average Temp. (Summer): 19.5 degrees Celsius
Average Temp. (Winter): -1.2 degrees Celsius