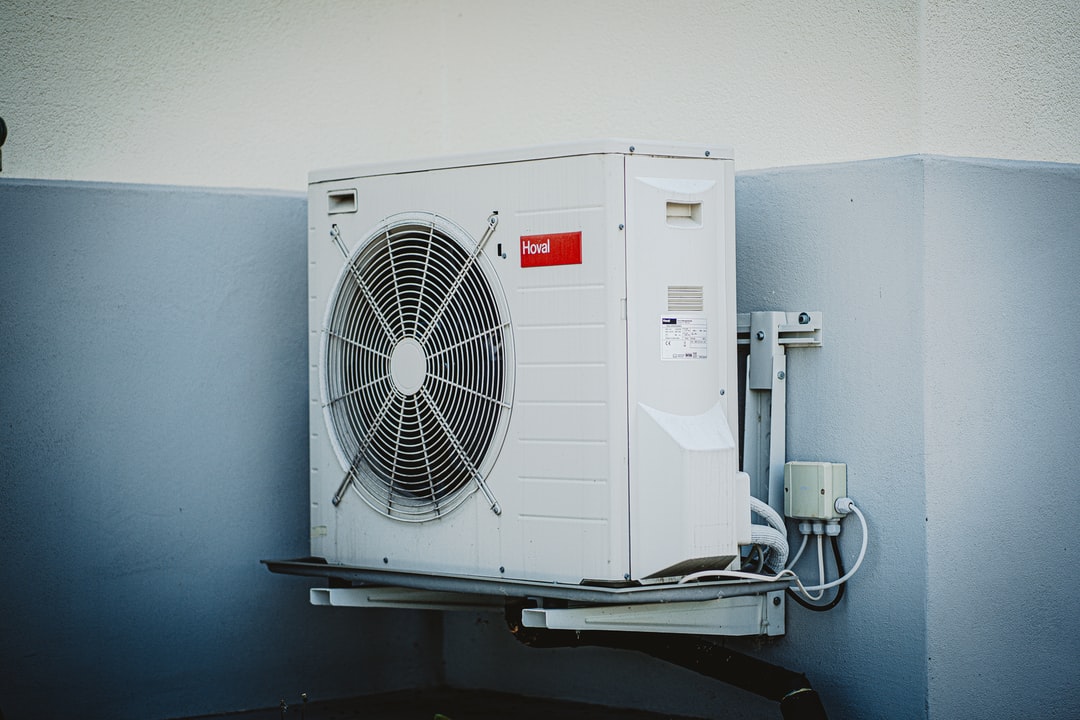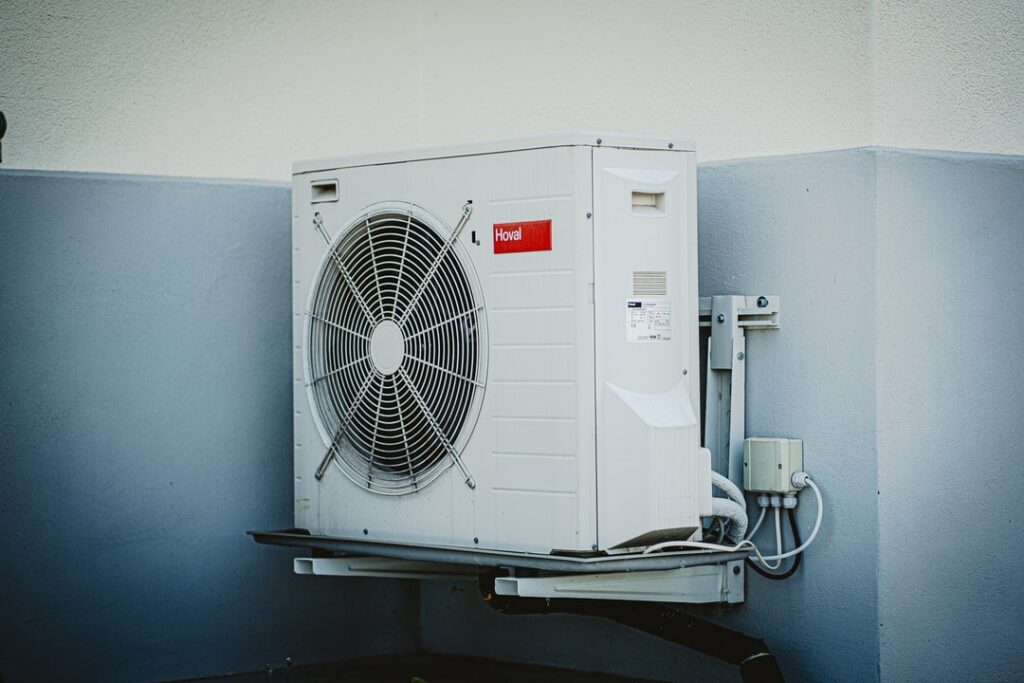 It is estimated that there are now more than 1.6 million air conditioning units worldwide. As the climate heats up, a solid and functioning unit is the only way to keep your house comfortable. So how do you manage to get the right one and keep it working?
There is lots of false information about air conditioning but we are here to sort fact from fiction. Read on as we discuss air conditioning units and the most frequently asked questions.
What Are the Different Types of Air Conditioners?
There are two main types of air conditioners you can install on your property. These are split system central air conditioners and packaged air conditioners. 
Split System Central Air Conditioner
A split system model is the most common type of system. The furnace fan blows air over the evaporator coil, which is attached to the furnace and cools the air by absorbing heat. A refrigerant fluid runs through pipes transferring heat from the evaporator coil to the outdoor condenser, which expels the heat into the outside air. 
Once cool air has been produced in this way, it is distributed around your house using the blower in your furnace. The temperature throughout the house should be pretty even from one room to the next if the system is properly designed and installed. This use of both and indoor unit and an outdoor unit gives it the split system moniker. 
Mini-Split Air Conditioner
A mini-split system has an outdoor unit connected to an indoor unit, which is usually mounted on a wall or in the ceiling and serves just one room. Since each indoor unit serves just one room, mini-splits do not need ducts. Some models can have two or more indoor units connected to just one outdoor condenser, which can save you money. Two insulated tubes carry refrigerant back and forth from the indoor fan unit to the outdoor unit.
These are useful if your house does not already have a system of ducts, which would usually be very expensive to install. The capacities are smaller for each unit but are designed to be adequate for each room. A big advantage is that you have the ability to set the temperature for each room that contains an indoor unit.
Mini-split systems are significantly more energy-efficient than whole-house systems because ducts have significant heat loss. Also, these systems use variable-speed technology for lower operating costs.
Variable-Speed Air Conditioners
All mini-split systems have compressors and indoor fan motors that are able to operate at variable speeds, depending on demand. They run longer at lower speeds. Since energy use increases exponentially with motor speeds, they will give you big savings compared to regular systems.
Another benefit is that when the system is running, it takes humidity out of the air. A regular system only dehumidifies when it is running. A split system which runs almost continuously at a lower speed is better at keeping your air comfortably dry.
Some regular split systems are available with two-speed or variable-speed technology, and can also give you big savings. Of course, there is a greater initial investment, but the energy savings will pay for it over time.
Package Air Conditioners
A package air conditioner has both the condenser and evaporator in the same unit. This is usually a small box that fits in a window. It sucks air out of the room and over a cold coil, then blows it back into the room. The heat is expelled through the outside end of the box where another fan blows air over a heated coil.
There are also portable units that you can move around. They work the same way but have a tube that you put through a window opening to blow the heated air to the outside.
When Should I Replace My Air Conditioner?
The lifespan of an air conditioner varies depending on the climate, how much it is used, and how well it has been maintained. An average lifespan can be around thirteen years. 
If you live in a hot, humid environment then it may need replacing every ten years. You can also increase the length of a unit by getting regular service from a professional. 
What Size System Do I Need?
When you have a system that is too large your house will be cooled quickly, though the result won't be pleasant. A unit that is too large will not remove enough moisture, so you will end up with high humidity. This can result in respiration problems and even the formation of mould.
Too small and the system will work overtime without providing enough cooling power. You will end up with increased utility costs and the system will have a shorter lifespan.
The size of the air conditioning system needed depends on several different factors. This includes the size of a room, windows and any insulation already present. You should always get an expert to calculate the size and position of your central air conditioning.
What Type of AC Unit Is Best for My Home?
The first consideration to make when buying a unit is to decide how long you plan to stay in your home. If you are residing in it for the foreseeable future, it pays to make a larger investment in the most efficient system available. You will benefit from long-term savings and recoup the cost.
When you plan to sell the property, you can buy a more basic model. This shows you have a new air conditioning unit for attracting buyers, but you don't need a huge outlay you won't make long term savings on.
To decide on the type of unit, you must consult a professional HVAC installation expert. They will let you know if it is possible to have a certain system on your property, give a cost, and let you know how much disruption the installation will cause.
Why Is My AC Leaking Water?
When your cooling system works correctly, it should be removing moisture and water from the home. This is then placed into a drain and moved away from the property. A common reason for leaking water is that the drain or tubes taking water away become blocked.
Another reason blockages occur is because of a build-up of ice. If your refrigerant levels drop and airflow gets restricted, pooling water will turn to ice. This can be a problem when it thaws and produces excess water.
Try our A/C Repair Quiz & Repair Cost Calculator to diagnose issues!
How Do I Maintain My AC Unit?
The easiest job you can do when maintaining an HVAC unit is to replace the filters. A filter's job is to take the dust and dirt out of the air as it enters the system. If it gets clogged, the system works overtime to compensate, resulting in higher energy bills.
Filters should be changed every three to six months. They are cheap to buy and all you need to do is take one out and slot the other in.
You may also choose to buy a cover for your outdoor A/C unit. This is to protect the fan and blades from ice during the winter. However, it should be noted that there is some debate among experts about whether this is required or even beneficial. Some manufacturers and technicians argue the units are already built to withstand the harsh weather, and a cover may serve only to trap extra moisture.
Make sure you get a professional service once a year. This will let you know about any parts that need replacing and troubleshoot problems before they occur.
How Long Does an AC Unit Take To Install?
This depends on the type of system and size. If you need lots of ductwork added to the property, it can be a lot of work. However, individual units will take between four to six hours to install, with additional time for any variables.
Finding Reliable Installation Experts for Air Conditioning Units
Now you have the big questions on air conditioning units answered, you just need to find a reliable installer. If you are upgrading, just need a service, or want a new unit then consult the experts. Check online for reviews and ask around for recommendations.
Your first stop should be Furnace Prices Canada. We can compare prices from certified local HVAC contractors in your area. Click here to get free quotes and let us find the best price for your needs.
Get Quotes
How soon are you looking to buy?*