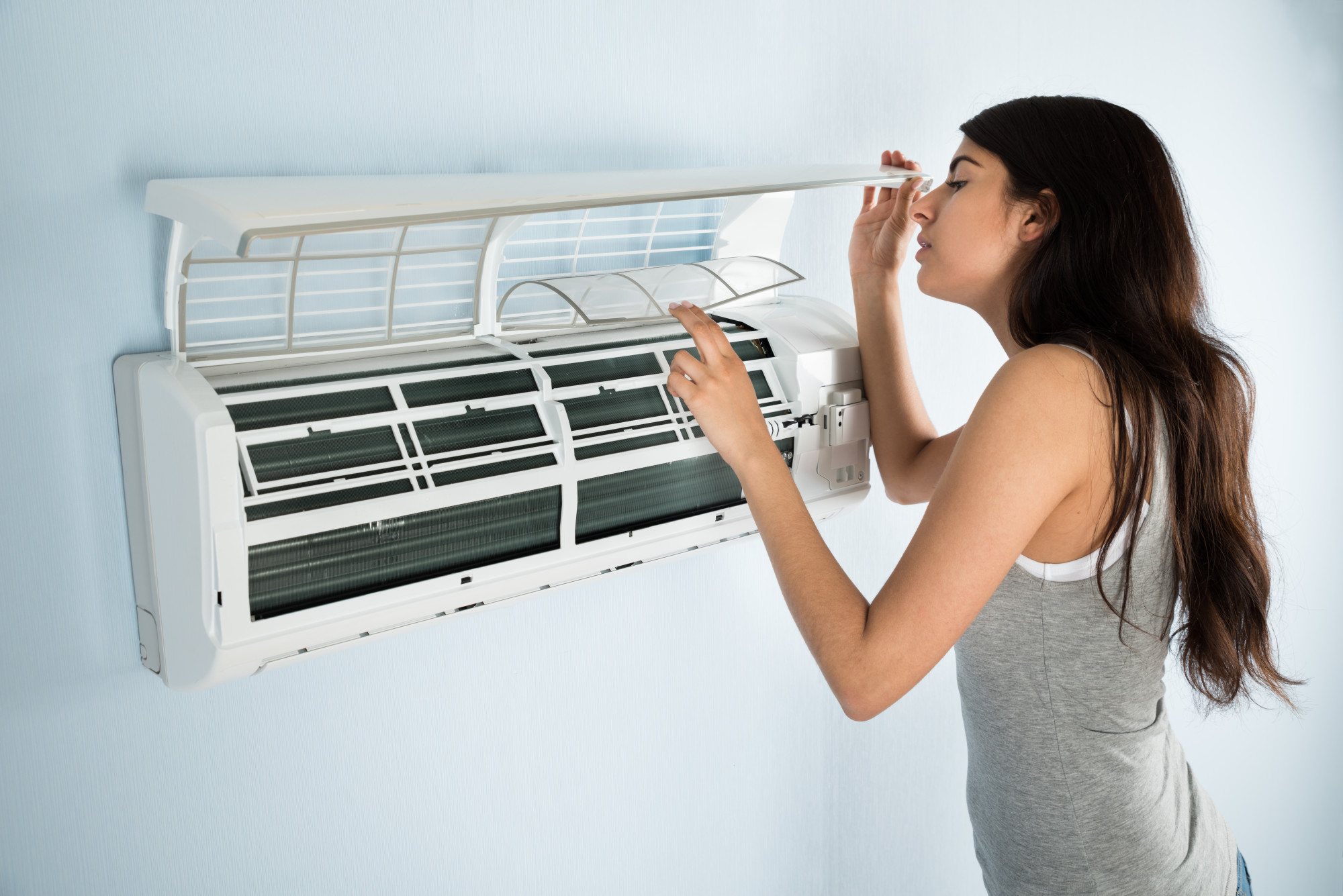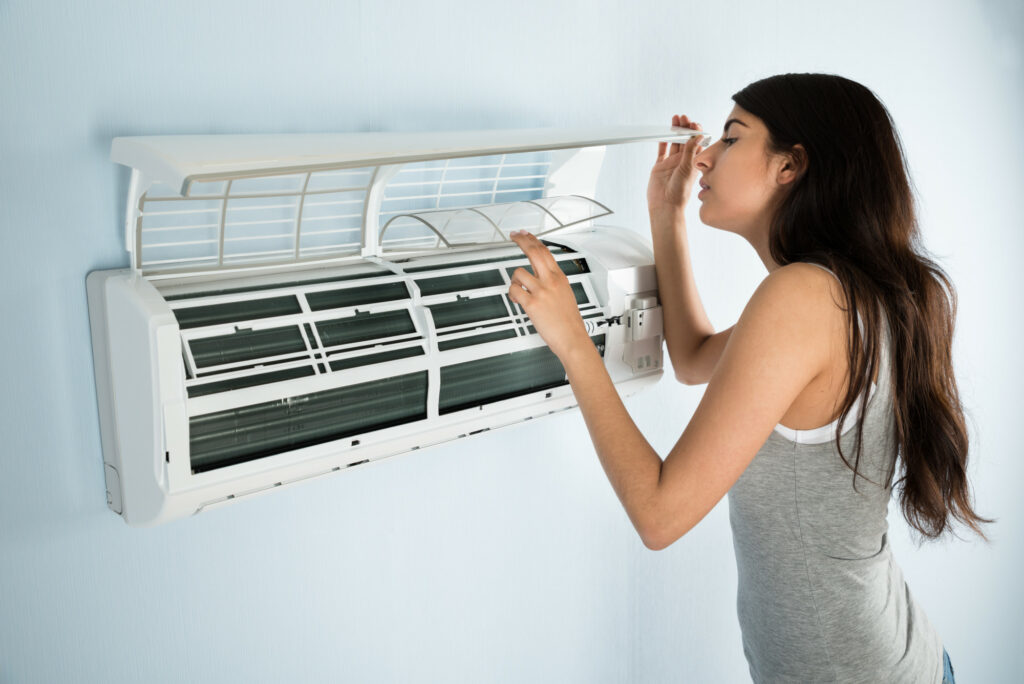 At some point in time, your air conditioner is bound to run into a problem of some kind. In particular, the outdoor unit is exposed to the harshness of a long winter and like all mechanical systems, ongoing use leads to general wear and tear. Of course, AC problems can have a number of causes, and some may be related to the indoor components.
What you might be wondering, though, is what kinds of problems air conditioners face in Canada. Fortunately, you've come to the right article. Keep reading to learn about the top 6 most common AC issues in Canada.
1. Leaking Refrigerant Line
The refrigerant lines are insulated tubes that run into the home from your AC condenser located outside. They carry refrigerant fluid from the condenser to the evaporator and back, ensuring that the AC can produce cold air.
Due to frequent freezing conditions, branches on trees in Canada are particularly prone to snapping and breaking. Falling ice, falling branches, and other debris can damage A/C refrigerant lines.
Unfortunately, should one of these lines become damaged over time due to constant temperature fluctuations or physical harm, the refrigerant fluid can leak out of the AC system. This will reduce the effectiveness of your air conditioning, and eventually will result in the AC becoming non-functional, requiring prompt repair and servicing.
For this reason, you should be sure to keep the area around your central air conditioner's outdoor unit clear from any potential falling debris, and visually inspect the lines in the spring. If you see any damage, call your local HVAC repair professional at once.
2. Frozen Evaporator Coils
Another problem you might come across is the problem of frozen evaporator coils. Evaporator coils are responsible for absorbing the heat inside of the home. In doing so, they facilitate the cooling process.
Unfortunately, over time, the evaporator coils can become covered in dirt and grime. This can make it difficult for them to properly absorb heat. And this, in turn, can result in the coils freezing and therefore losing functionality.
The most important way to prevent your evaporator coils from freezing is to clean them on a regular basis (every 6 months or so). This can be done with a specialized coil cleaner.
If cleaning your evaporator coils isn't stopping the problem, you should call a licensed HVAC technician. They'll find out what the real issue is and take the necessary action in order to fix it.
3. Short Cycling
Short cycling describes an event in which an air conditioner turns on for a few seconds, then turns off for a few seconds, repeating the process over and over again. In some cases, it does this constantly, never quite staying off or on.
The problem with short cycling is that it puts undue stress on the air conditioning unit. Not to mention, it causes the AC to use more energy than it would otherwise. For these reasons, it's a problem that needs to be rectified.
If your unit is short cycling, you should call up an HVAC repair professional. They'll find the source of the problem and then take all necessary action in order to fix it.
4. Slow Response Times
In most cases, when a change is made on a thermostat, the air conditioner will accommodate that change within a few seconds. Unfortunately, in some cases, these "few seconds" end up being 30 seconds to a minute after the change is made. Rest assured, this slow response time is indicative of a problem.
There are a number of things that could lead to slow response times in your AC. A common cause is a failing capacitor, an electronic component that is easily replaced. Alternatively, the sensors within your AC could be dirty; your thermostat could be experiencing connectivity issues; or there might even be a problem with your AC's motor.
Regardless, if you allow this problem to persist, it's bound to result in further damage over time. Be sure to have it fixed as soon as possible.
5. Tripping Circuit Breakers
Another problem that might develop with your air conditioner is when it starts to trip circuit breakers. In other words, when your air conditioner turns on, it causes one or more of your circuit breakers to trip. Generally, your air conditioner will be on a separate circuit, so only the one breaker will trip.
This could be caused by improper installation of the electrical circuits. Or it may result from a problem with your equipment, such as a short circuit somewhere.
Damage to the motor of some sort that makes it work too hard could cause it to trip its breaker, too. Any other malfunction that causes the motor to have work too hard could make the breaker trip.
To fix this kind of a problem, you'll need to call your local HVAC repair technician to determine the problem and help you correct it.
6. Dirty Air
The last issue we're going to discuss is the issue of dirty air. If your home feels stuffy or musty, and if it carries a foul odour, it's likely due to contaminants floating around within the indoor environment.
Where are all of these contaminants coming from? One possibility is your duct system. How are they making their way into your duct system? By way of your air conditioner, of course.
Fortunately, this is a problem that can be easily fixed. All you need to do is clean your ducts and swap out your HVAC air filter. Duct cleaning every 3 to 5 years should take care of it, but you'll need to change the air filters at least every six months, possibly more frequently if you have pets or bring dust into the house.
Another possible source is the drain pan that handles the water that condenses out of the air as it is cooled. If this doesn't drain properly, or if it is constantly moist, mold can form and contaminate your air.
If water is accumulating in the drain pan, have your HVAC professional adjust it so it drains properly.
These AC Issues Are Common But Can be Corrected
And there they are, 6 most common AC issues in Canada. Fortunately, they're mostly relatively easy to fix and can all be remedied with the help of professional AC repair.
Browse through some of our other air conditioner repair articles to learn more.
Get Quotes
How soon are you looking to buy?*